Folio Fine Wine Partners Appoints Paolo Battegazzore General Manager
Posted on March 20, 2014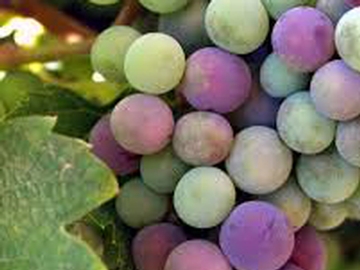 Folio Fine Wine Partners, today announced Paolo Battegazzore has been appointed as General Manager, effective immediately. Battegazzore replaces David Francke who leaves the company after nearly eight years in the role.

In announcing the appointment, Michael Mondavi, Folio Founder & Coach stated:

"Since joining Folio in 2005, Paolo has made significant contributions to the development of the imported wine portfolio, engaging many of the prestigious suppliers we represent today. He has been instrumental in refining the portfolio through strategic marketing leadership, leading brand development, and ensuring confidence in our business for the future."

Prior to joining Folio, Battegazzore served as General Manager of Luce della Vite from 1998 to 2005, overseeing the joint venture's organization, guiding the Board of Directors, and leading the global sales and marketing for some of the Frescobaldi family's most successful brands, Luce della Vite, Lucente and Danzante.

Battegazzore also held roles as Regional Director of Marketing & Sales for Francesco Cinzano & Cia in Turin (1995-1998), Guala SpA NYC, and Procter & Gamble, based in Italy. Paolo holds an MS in Food Science & Nutrition and a Laurea in Agricultural Sciences from University Sacro Cuore, Piacenza, Italy.
In addition, Folio Marketing Manager Brennan Anderson has been promoted to Director of Marketing reporting to Paolo and will be responsible for overseeing and guiding the strategic marketing direction of the 23 brands in Folio portfolio. Anderson holds an MBA from Wake Forest University and a BA Economics from UC Santa Barbara.

About Folio Fine Wine Partners – www.foliowine.com
Folio Fine Wine Partners was founded in 2004 by Michael Mondavi and his wife, Isabel, with their children, Dina and Rob Jr. Folio is an importer, fine wine agency and producer of quality wines from the world's premiere and emerging wine regions, providing sales, marketing and public relations services to wine brands from California, Italy, Austria, Germany and Spain. Wines under the Michael Mondavi Family Estate include Emblem, Hangtime, Isabel Mondavi, M by Michael Mondavi, Oberon, and Spellbound. From Italy, are the wines of Arnaldo Caprai, Attems, Bruno Giacosa, Coppo, Dal Forno Romano, Danzante, Donnafugata, Marchesi de' Frescobaldi, Luce della Vite, Quorum, Tenuta dell' Ornellaia and Villa Sandi. The Spanish portfolio includes Artadi, Capafons-Ossó, Fillaboa, Leda, Nita, Palacios Remondo and Vall Llach, with Laurenz V (Austria), and Prinz von Hessen (Germany) completing the portfolio.
Region:
North America