Jackson Family Wines Hires Steve Heimoff as Communications and Content Expert
Posted on March 10, 2014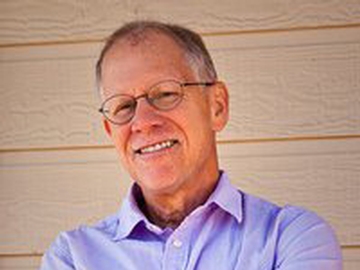 Sonoma County, CA (MARCH 10, 2014) – Jackson Family Wines is pleased to announce the hiring of Steve Heimoff as director, wine communications and education.
Heimoff's responsibilities will include working with the company's communications, PR, digital/social media and brand marketing teams in all aspects of content generation, consumer engagement and trade support.
"I'm truly honored that Jackson Family Wines has entrusted me with this unique position," Heimoff said. "I was a huge admirer of Jess Jackson and Barbara Banke, not only professionally for their tremendous accomplishments, but personally. Jackson Family Wines is, simply put, the most superb portfolio of high-end wineries in America and I'm thrilled to now work for the family business."
Heimoff joins Jackson Family Wines after 22 years at Wine Enthusiast Magazine, most of them as California Editor. Previously, Heimoff wrote for Wine Spectator Magazine. Born in New York City, Heimoff moved to San Francisco in 1979 to attend graduate school and it was there that he discovered and nurtured his passion for wine.
Heimoff has written two books for University of California Press: A Wine Journey along the Russian River, and New Classic Winemakers of California: Conversations with Steve Heimoff. In addition, his daily wine blog, steveheimoff.com, is one of the most widely read in the country.
Region:
Napa & Sonoma
Job Function:
Direct to Consumer