St. Francis Winery President Christopher Silva Elected Chairman of the Santa Rosa Junior College Wine Studies Advisory Board
Posted on March 07, 2014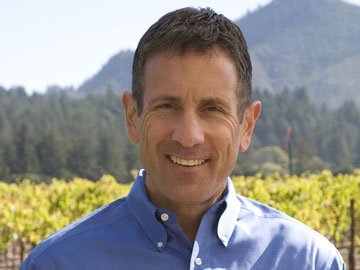 St. Francis Winery President Christopher Silva was elected Chairman of the Santa Rosa Junior College Wine Studies Advisory Board at the Board's March 6th meeting.
This inaugural Advisory Board is comprised of local wine industry leaders and will meet regularly with SRJC Agriculture, Natural Resources and Culinary Arts Dean Ganesan Srinivasan as well as SRJC President Frank Chong on curriculum, development, faculty hiring, certificate programs, and other matters relating to SRJC's Wine Studies Program. This is a new Board formed by Dean Srinivasan and President Frank Chong to further elevate all aspects of SRJC's Wine Studies Program.
Christopher Silva is the President & CEO of St. Francis Winery. A 5th generation native of Sonoma County, he served as the 2011 Chairman of the Board of Trustees of Santa Rosa Memorial Hospital.
Region:
Napa & Sonoma