Shannon Ridge Family of Wines Names Melissa Sotak as Territory Manager, Northwest Region
Posted on February 25, 2014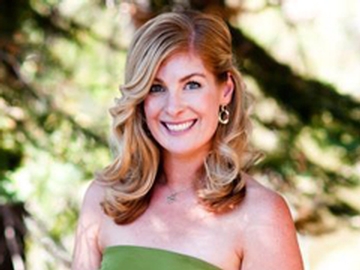 Clay and Margarita Shannon of Shannon Ridge Family of Wines announced the hiring of Melissa Sotak as territory sales manager, Northwest region.
"With Melissa on board, we are continuing to develop our sales team to support our national distribution," said Clay Shannon. "Shannon Ridge is on an upward trend, and with Melissa's help we will continue bringing our Lake County wine brands into the homes of American wine drinkers."
Prior to joining Shannon Ridge, Sotak was brand manager and national sales and marketing manager for HKG Estates at Hop Kiln Vineyards in Healdsburg, California and held positions with Jackson Family Wines, Regal Wine Company and Moet Hennessy.
"I am thrilled to be working with the Shannon family," declared Sotak. "Not only are Clay and Margarita fantastic people, the Shannon Ridge wines are of exceptional quality and value. I'm looking forward to continuing the growth of the brand across the Northwestern United States."
The portfolio of Shannon Ridge wine includes The Shannon Ridge High Elevation and Single Vineyard Collection, High Valley Vineyards, Vigilance Vineyards and Winery and Dalliance.
About Shannon Ridge Vineyards & Winery
The Shannons are committed to preserving their land, not only for the great vineyard sites but also for the bear, elk, mountain lions, eagles and other creatures which live there. Of the approximately 1,800 acres in Lake County, only about 35% have been converted to vineyards. The balance of the land has been preserved for the wildlife which wanders through the property from the expansive wilderness area to the north and east. The vineyards were carefully planned out, leaving corridors open to migrating animals and protecting sensitive nesting areas.
Shannon Ridge's vineyards are certified sustainable, and are known for their woolly compost machines – a flock of more than 1,000 sheep, complete with shepherds and a team of highly trained sheepdogs. The sheep do an excellent job of canopy management and leaf removal, and pick the vineyard clean after harvest. They also manage the cover crop in the spring and work hard to reduce fire danger in the surrounding hills the remainder of the year.

Region:
Napa & Sonoma
Job Function:
Sales/Marketing