C. Mondavi & Family Names Pamela Hiett VP Guest Services and Direct Sales
Posted on February 19, 2014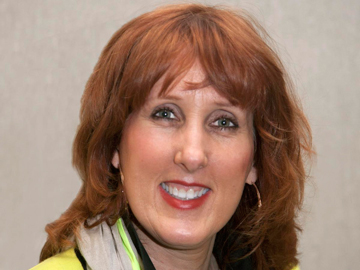 As part of a holistic strategic plan to heavily invest in both vineyard replantings and hospitality offerings with the soon to be officially launched stunning hospitality center at Charles Krug Winery, co-proprietors of the parent company C. Mondavi & Family, Marc and Peter Mondavi announced several key appointments. The three key positions include: Kathy DeVillers as chief financial officer, Jim Russell as vice president of national sales and in the third quarter of 2013, Pamela Hiett as vice president, guest services and direct sales, all of whom report to Mike Jaeger, chief operating officer.
Given the historic renovation of the original Redwood Cellar dating from 1872, which was completed in the fall of 2013, offering a new tasting and hospitality center; seasoned industry DTC and hospitality expert Pamela Hiett was appointed to develop programs delivering high touch visitor experiences as well as stronger offerings with the wine club, business development and the whole direct-to-consumer experience. Her background working with Jackson Family Wines, the Robert Mondavi Winery as well as consumer favorites Bed, Bath & Beyond and Restoration Hardware, prepared her well for this newly created post. Of the appointment, Jaeger noted, "Pamela's forte in developing strategic plans, increasing tasting room traffic and club memberships as well as extremely personalized customer experiences of the highest standards perfectly dovetailed with our needs. We look forward to setting a new industry standard in hospitality under Pamela's direction."
Of the three key appointments in the last few months, COO Mike Jaeger states, "Our company is headquartered on the site of Charles Krug Winery, Napa's oldest winery established in 1861 and purchased by Cesare and Rosa Mondavi in 1943. Seventy years after that purchase, we honored the successes of Cesare, Rosa and their son Peter Mondavi Sr. with the renovation of the historic Redwood Cellar. It is a testament to their good business sense and ongoing innovations to the wine business that we take our company into a solid place in the 21st century. We have a tremendous foundation, and much to build. It is an exciting time for us and for the industry."
About C. Mondavi & Family
Established in the 1940s by Italian immigrants Cesare and Rosa Mondavi, C. Mondavi & Family remains a family-owned business, which has thrived for generations to produce fine wines for a variety of occasions and consumers. Built on a foundation of family values, hard work and European winemaking traditions, the winery offers a portfolio of wines for special occasions and everyday gatherings of family and friends. Strategic planning and operations are handled by co-proprietors Marc Mondavi and Peter Mondavi Jr., both sons of legendary Napa Valley wine icon Peter Mondavi Sr., who serves as the company's president and CEO. The family is now proudly welcoming members of the fourth generation to the business, continuing a legacy started almost 70 years ago and setting a foundation for generations to come.

Region:
California, USA
Job Function:
Direct to Consumer