Parallel Napa Valley Appoints Paula Kornell as General Manager
Posted on February 13, 2014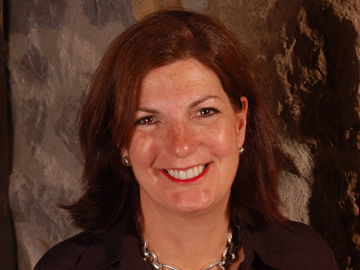 The partners of Parallel Napa Valley announced the appointment of wine industry veteran Paula Kornell to the position of general manager for the winery. Having just celebrated their first decade of vintages in 2013, the partners were seeking a savvy GM to focus on the next stage of growth. A Napa native, Kornell grew up immersed in wine business and culture on her family's vineyard in St. Helena.
For more than 30 years, Kornell has held management, sales and leadership positions throughout the wine industry both in Napa and Sonoma encompassing financial management, retail and wholesale sales, DTC, co-marketing partnerships, vineyard certification, winery general management among many other skills. Highlights included GM positions most recently at Oakville Ranch, and previously at Carmenet and Vichon wineries. She also served a term as president of the Napa Valley Vintners board as well as board member for 9 years.

Of the appointment, Park City, Utah-based partner Mac MacQuoid states, "Paula's holistic business sense, encompassing both traditional and new approaches to sales and marketing, as well as strong accountability for P & L, offered Parallel Napa Valley the chance to enter into our second decade with an informed strategic approach to a continuously evolving marketplace.

"I am thrilled in becoming the newest member of team Parallel. It is a joy to be working with partners that possess genuine enthusiasm about the wine business and their brand. It is also an honor to have the opportunity to work with one of the greatest winemakers in our time."

About Parallel Napa Valley
Parallel Napa Valley is an artisan winery that produces top quality Napa Valley designated Cabernet Sauvignon and Chardonnay wines, created by Philippe Melka, well regarded by leading critics as one of the pre-eminent wine consultants in the U.S. and beyond. The winery was established formally as a partnership in 1999 by six close friends who felt the concept of their dream represented their parallel lives in Deer Valley, where they are originally from, and Napa Valley, their second home. In addition to making a great wine, the partners of Parallel Napa Valley are dedicated philanthropists and have made it a priority to extend their wine and its success to support their communities and various charities.
Region:
Napa & Sonoma
Job Function:
President/Owner/GM