Villa San-Juliette Vineyard & Winery Announces Change in Management
Posted on February 11, 2014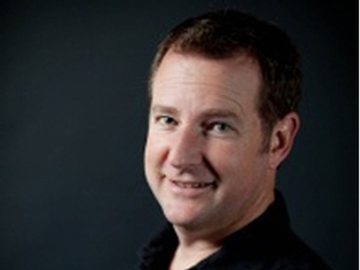 Villa San-Juliette Vineyard and Winery announced the appointment of second-generation winemaker, Matt Ortman as interim president. The appointment is due to the resignation of president and COO, Hillary Trout.
"Hillary has done a masterful job in bringing our dream of a fully functioning winery to fruition and she has our sincere thanks for all she has done," said co-owner Ken Warwick. Nigel Lythgoe said, "We will sincerely miss Hillary and only send our thanks and best wishes as she moves on with her career."
"Working with Ken and Nigel, and the super team at Villa San-Juliette has been one of the highlights of my life," said Trout. "But it's time for me to move forward with other opportunities, and, though I'll miss everyone at VSJ, I know my next step will be yet another terrific experience."
Matt Ortman was named winemaker at Villa San-Juliette in January 2013 and is held in high regard in the industry. He operated Ortman Family Vineyards for several years and is a protégé of his father, winemaker Chuck Ortman.
"We appreciate all that Hillary has done to bring Villa San-Juliette to its current potential," said Matt, "but, we also appreciate her desire to move on, she will be missed. She has set the table for our continued success and leaves us with a very capable team in place."
Villa San-Juliette is co-owned by Nigel Lythgoe and Ken Warwick who acquired the vineyard in 2006. The facility now produces approximately 22,000 cases of wine per year and is distributed nationally and internationally.
About Villa San-Juliette Vineyard and Winery
Villa San-Juliette is the vision of iconic television producers, Ken Warwick and Nigel Lythgoe, who believe in bringing the best talent together to create remarkable experiences. At Villa San-Juliette, the
experience is world-class wines in an extraordinary setting. The vineyard's combination of soils, aspect, and elevation create exceptional Bordeaux and Rhone varietals of richness, depth and character. The Villa, nestled on the 168-acre estate with 132 acres of bearing vineyards planted to 11 varietals, provides a gracious setting for enjoying a one-of-a-kind experience in Paso Robles wine country. For more information about Villa San-Juliette, call 805-467-0014, or visit www.villasanjuliette.com.
Region:
Central Coast
Job Function:
Winemaking, President/Owner/GM