Scott Laboratories Hires Lee Miller as New Parts and Service Manager
Posted on January 15, 2014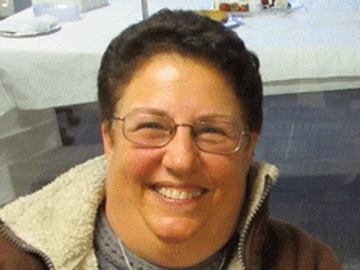 Scott Laboratories, Inc. announced the appointment of Lee Miller as the new parts and service manager. In this newly created position, Miller will help develop and implement programs to ensure customers are well-equipped to get the most of the machines they have purchased from Scott Laboratories.
Growing up in western Pennsylvania, Miller was initially brought to the West Coast, specifically Pope Valley, through her passionate pursuit of skydiving. It was here that she was introduced to the wine industry through her explorations of St. Helena and Calistoga.
In the early 1990's, she was hired by Radoux Cooperage to support their bookkeeping practices. She was hired on full-time in 1999 as the VP of finance and administration, where she oversaw everything from production and inventory, to human resources, accounting and safety.
After 10 years with the Radoux Cooperage, Miller was recruited by MA Silva Corks in 2004 and joined their team as the operations manager. She again held a varied range of responsibilities, including being the project manager for building MA Silva's new facility in the Santa Rosa Airport Business Park. Her most recent ventures have been a combination of volunteering at Phoenix Farm, an equestrian facility in Healdsburg, while also serving as operations director for Nadalie Cooperage in Calistoga.
"With over 4,000 Scott Laboratories-sold machines currently in the U.S. market, my priority is to ensure customer satisfaction, and to support our customers with strong, efficient processes that will help maintain their machines," says Lee. Scott Laboratories offers a large portfolio of equipment, including presses, crush pad and bottling equipment, filtration equipment, and wine processing equipment.
For over 75 years, Scott Laboratories has been meeting the needs of the beverage industry with innovative solutions and products. Scott Labs operates its main office at 2220 Pine View Way in Petaluma, California with an additional location in Petaluma that houses its Cork Processing Plant and Laboratory, and a satellite facility in Healdsburg, California. For more information regarding Scott Laboratories and the services and products that it supplies, visit www.scottlab.com.