King Estate Hires Jim Mauceri to New Director of National Accounts Position
Posted on January 06, 2014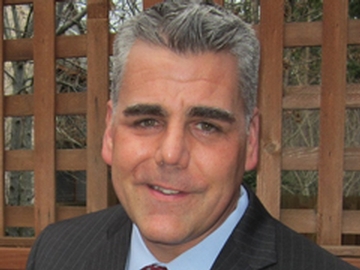 King Estate Winery, the Willamette Valley-based Pinot Noir and Pinot Gris producer, made a move to increase its profile in the chain channel with the creation of a key new sales position, director of national accounts.
"The position will act as an interface between the winery, our largest customers and our distribution partners," said Steve Thomson, executive vice president of King Estate. "It's as much about King Estate being a good business partner as it is about growing our presence in the national accounts channels," said Thomson.
The winery tapped industry veteran Jim Mauceri to fill the new role which will focus on both on-premise and off-premise chains. Mauceri's knowledge of the intricate details of the chain channel, along with his strong knowledge and passion for fine wine, will allow him to manage both channels successfully.
"Jim's versatile background and good communication skills make him the right fit for the position," said Rick Durette, vice president of national sales for King Estate. "The position is an investment in the winery's future and one that some of our distribution partners have requested," he added. Mauceri will work closely in concert with the King Estate sales team to manage the numerous opportunities within these channels.
Mauceri was most recently at Evening Land Vineyards where he managed sales for the Western United States. Prior to that he spent six years at Wilson Daniels Ltd., where he directed sales for the Pacific Northwest. Mauceri started his career in California with Regal & Royal Wine Company, the Kendall-Jackson owned distributor, where he held a variety of sales and management positions over a 10-year span. One of his integral positions was managing Royal's efforts to the chain channel in the key area of Northern California for the full Kendall-Jackson portfolio.
In addition to the wines from King Estate, the winery produces outstanding wines under both the Acrobat and North by Northwest (NxNW) labels. Standalone wineries for each of these brands are in development for both Oregon and Washington respectively. The winery hopes to break ground on these new wineries in early 2015. "The future is bright for King Estate. We have a lot of projects underway and it's exciting to watch them unfold," said Thomson.
About King Estate
King Estate, celebrating 23 years of Oregon winemaking in 2014, is located southwest of Eugene, Oregon, at the southern tip of the Willamette Valley. Founded in 1991 by the King family, King Estate is committed to producing wines of exceptional quality using organic and sustainable farming methods, meticulous fruit selection, and impeccable winemaking practices. King Estate focuses on producing world-class Pinot Gris and Pinot Noirs, while also producing other excellent varietals under their Acrobat and NxNW labels. King Estate is owned and operated by the King Family. Visit King Estate online at www.kingestate.com.

Region:
Oregon
Job Function:
Sales/Marketing