Auction of Washington Wines Appoints New Executive Director
Posted on December 18, 2013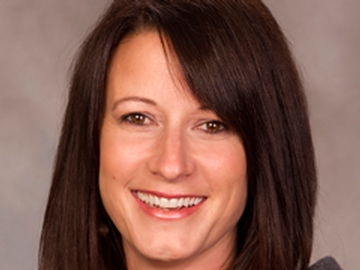 Auction of Washington Wines is pleased to announce Aimee Sheridan as its new executive director. Executive director responsibilities include organizational management and growth of the Auction of Washington Wines (AWW), including leadership, strategic planning, fundraising and donor development.
Sheridan brings more than twenty years of nonprofit leadership to this role, previously raising financial support for organizations such as Boys & Girls Clubs, The Salvation Army and PAWS. During her tenure with these organizations, she was not only charged with strategic planning, organizational development, team dynamics and capacity building; Sheridan also facilitated major events such as the PAWS Wild Night gala and auction, which set fundraising records year after year, and a $1 million gala and 1,500 person breakfast for Boys & Girls Clubs.
"Aimee is the perfect fit for the executive director position," said Ted Baseler, president of the AWW board and Ste. Michelle Wine Estates president and CEO. "Her breadth of experience professionally with area nonprofits, plus her engaging, high-energy personality will make her an asset to the organization, well suited for the leadership role, and a complement to the rest of the event team."
A native of Eastern Washington, Sheridan was raised in a family of farmers, giving her an agricultural savvy that will provide depth when interfacing with the vineyards.
In her down time, she spends time at home with her husband and their children, dogs and cat.
About the Auction of Washington Wines
Since its inception in 1988, the Auction of Washington Wines has raised more than $30 million, with a majority benefitting uncompensated care at Seattle Children's Hospital. This distinguished event gives wine lovers the chance to help the Washington wine industry bridge a critical funding gap for children across the Northwest. The 2014 Auction of Washington Wines will take place Aug. 15-17, 2014. Co-chairs are Frank and Charlene Blethen of The Seattle Times and Marty and Megan Clubb of L'Ecole No 41 winery. Major sponsors have included Chateau Ste. Michelle, Holland America Line, John L. Scott Foundation, King 5 TV, Seattle Magazine, Tulalip Resort Casino, Viking Range, Alaska Airlines Visa Signature Card, CKA Creative, and Wine Spectator. For more information, visit www.auctionofwashingtonwines.org.
Region:
Washington
Job Function:
President/Owner/GM