Oren Lewin Joins Winery Exchange as Senior Vice President of Marketing
Posted on December 17, 2013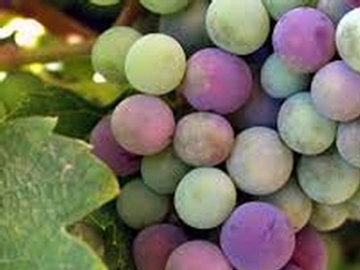 Winery Exchange, a leading producer of quality wine, beer and spirits, announced that Oren Lewin has joined the company as senior vice president of marketing. Lewin will oversee all Marketing and Creative Services initiatives for the company's entire wine, beer and spirits portfolio.
"We're very excited to have Oren join our team at Winery Exchange," said Peter Byck, CEO, Winery Exchange. "His deep industry experience, strategic approach and business acumen will enable us to provide greater consumer insights and marketing programs to our retailer partners, and help us grow and develop our National Brands portfolio."
Lewin brings 20 years of strategic marketing and leadership experience to Winery Exchange. Throughout his career, he has held leadership positions at Blends, Inc., Constellation Wines U.S., Foster's Wine Estates and The Clorox Company.
Prior to joining Winery Exchange, Lewin was executive vice president for Blends, where he led sales and marketing in the U.S. and Canada for the company's wine brands from Argentina, Italy and California. From 2006 to 2012, he served as senior vice president of marketing at Constellation Wines U.S. Lewin managed more than 60 wine and spirit brands at Constellation and contributed to the significant growth of key brands including Ruffino, Robert Mondavi and Franciscan Estate.
Lewin holds a Bachelor of Arts degree in economics and political science from Duke University, and a Master of Business Administration degree from The University of North Carolina at Chapel Hill. He currently resides in Napa, California.
About Winery Exchange
Winery Exchange is the premier value-added provider of beverage alcohol products and services to customers around the world. Founded in 1999, the company produces nationally-distributed wine and beer brands, and develops exclusive, custom wine, beer and spirits brands for major retailers in the U.S. and abroad. Winery Exchange has offices in Novato, California and London. For more information, visit: www.wineryexchange.com.
Region:
California, USA