Charles Smith Wines Adds New CFO
Posted on December 13, 2013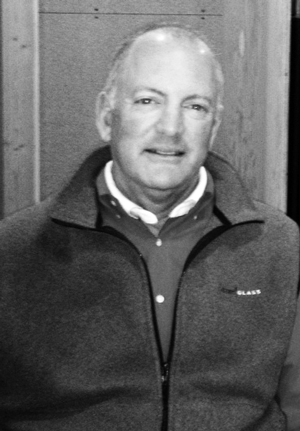 WALLA WALLA, Wash. (Dec. 12, 2013) – Charles Smith announced that David Lawrence will join the company as chief financial officer and Lisa Mauer as director of southeast sales, both representing the family of brands, which includes K Vintners, Charles Smith Wines, ViNO and Secco Italian Bubbles. The addition of Mauer will bring the Charles Smith Wines sales force to six regional sales directors with Ron Janowczyk continuing as vice president of sales. David Lawrence, based in the Walla Walla headquarters, will oversee business operations and finances for the company.
Lawrence, who received his MBA from University of California at Davis, was director of California operations for Ste. Michelle Wine Estates before moving to Luna Vineyards in Napa as chief financial officer, where he spent the last 10 years prior to joining Charles Smith Wines. During his experience in the California wine industry, Lawrence was responsible for comprehensive financial reporting, winery operations, and vineyard and winery acquisition and development. He also served as president of the Wine Service Co-Operative; the Napa Valley based wine warehousing company, in 2001, after serving on the board of directors since 1996. "From the vineyards to our sales team, 2013 has been all about investing in quality. With David's depth of experience and what he brings to the table as an individual, our world headquarters team in Walla Walla is now complete. These are very exciting times," said Charles Smith.
About Charles Smith
Charles Smith, owner and winemaker of K Vintners, Charles Smith Wines, ViNO, Secco Italian Bubbles, and one-half of Charles & Charles, is based in Walla Walla, Wash., has earned global acclaim including "Winemaker of the Year" by Food & Wine magazine (in 2009) and by Seattle magazine (in 2010). Charles Smith has received a total of 59 scores of 95 points and above, and 269 scores of 90 points above, from the leading wine publications (Wine Advocate, Wine Spectator, Wine Enthusiast, Wine & Spirits). Charles Smith Wines are sold in all 50 states and 15 countries worldwide.
Region:
Washington
Job Function:
Purchasing/Finance