Sergio Cuadra Schile Named Winemaker for Texas's Fall Creek Vineyards
Posted on August 23, 2013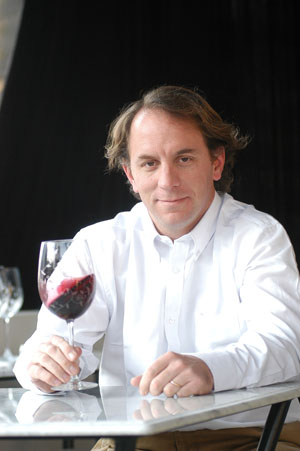 Chilean native Sergio Cuadra Schile has signed on as winemaker for Texas's Fall Creek Vineyards (FCV), a first for a Texas winery to have in its employ a veteran international winemaker.
Arriving only the previous day, on August 5 Cuadra helped FCV with its Chardonnay harvest from its dedicated grower Certenberg Vineyards. Merlot, Cabernet sauvignon, Syrah and Mourvedre followed, the latter two which he's chosen to co-ferment as "they matured at the same time, so if we're going to blend them anyway why not try this that they enhance each other like Viognier does for Syrah?"
"My husband Ed and I had been looking for a winemaker for a year and, as we received many resumes, no one seemed to supply our specific needs," said FCV proprietor Susan Auler. "After I sent an email to our friend, Paul Hobbs, he responded with a recommendation of Sergio." As the Texas natives celebrate FCV's 30th anniversary they "look forward to having Sergio develop and drive the winery to new heights!"
Cuadra comes to the seminal Texas Hill Country estate following 19 years in the Chilean wine industry, a decade with Concha y Toro where he served as principal winemaker at its Curico, Puente Alto, and Colchagua facilities. Cuadra most recently was employed at Anakena and benefited from the tutelage of Jacques Lurton while the Bordelais was consulting to Viña San Pedro, Kym Milne MW while at Caliterra, and Paul Hobbs who consulted to Cuadra at Anakena. Cuadra's wife and five children currently reside in Chile's Colchagua Valley though the 43-year plans to move them to Austin in January.
"I see great potential for quality due to FCV's array of different terrors and varieties. I looked at weather data before coming so I realized how hot it is here, but I found healthy and great-looking vineyards contrary to what the data would indicate. I'm excited to be here," said Cuadra. "Since I've been making Carmenère wines for a long time I'm sure we could grow and make a good one from the beginning," he replied when asked if he'll encourage his new employers to work with his native grape.


Region:
Texas
Job Function:
Winemaking