Lynn Krausmann Joins Pellegrini Wine Co. at Olivet Lane Vineyard
Posted on August 07, 2013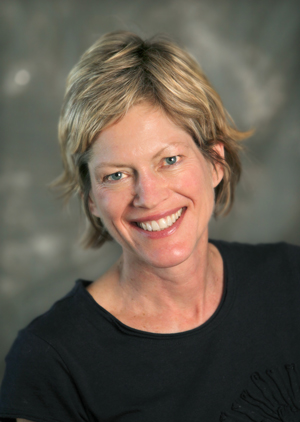 Robert Pellegrini, president of Pellegrini Wine Company at Olivet Lane Vineyard announced the appointment of Lynn Krausmann as winemaker. "We are delighted to have Lynn as part of our team," said Pellegrini. "She had experience with the Olivet Lane Pinot Noir and Chardonnay grapes when she was Winemaker at Williams Selyem." Ms. Krausmann is equally pleased. "It is a privilege to craft wines from the extraordinary fruit of this heritage vineyard."

Heritage Clones of Olivet Lane Vineyard
Planted by Robert Pellegrini and his parents in 1975, Olivet Lane Vineyard is one of the oldest in the Russian River Valley. Located on the western bench lands of the Santa Rosa plain, it is planted exclusively to Pinot Noir (20 acres) and Chardonnay (40 acres). Arturo Robledo has managed the property for nine years. "He is an integral part of this vineyard," said Pellegrini.

"The vines are planted to two heritage clones, the old Martini clone of Pinot Noir and the Wente Chardonnay," said Pellegrini. "Wines made from these old heritage clones have great density and texture, with intense, complex flavors."

From the 2013 vintage, Pellegrini Olivet Lane Vineyard will produce a pair of Chardonnay wines in two distinct styles. "One is a fresh, un-oaked approach to highlight the brilliant fruit, mineral quality and lively acid produced from the site," said Krausmann. "The other is a complex, richly textured, full-flavored barrel-fermented version to show the vineyard in its full distinction."

"The Olivet Lane Pinot Noir started veraison in mid-July," said Krausmann. "If the weather continues to be typical for this time of year, we expect to pick about the second week of September. A growing season without compromising weather events, delivering long stretches of cool weather, will have an especially positive impact on potential wine quality." The Olivet Lane Pinot Noir wines reflect a characteristic mineral quality, with cherry and blueberry fruit accented with spiciness and hints of cola.

Krausmann Brings a Wealth of Winemaking Experience
Krausmann has a wealth of experience and knowledge, with a winemaking career spanning more than two and a half decades. Prior to joining Pellegrini Wine Company, Krausman was winemaker for Esterlina Vineyards for the past three years, and Williams Selyem for the preceding six years. Her previous experience includes winemaker for Clos du Bois Wines and assistant winemaker for Freemark Abbey, as well as vintage experience at Robert Mondavi Winery and Cloudy Bay Wines, New Zealand. Lynn received her Enology degree from the University of California at Davis.

"It is a sincere honor to work with Robert Pellegrini as my mentor," said Krausmann.

Olivet Lane Vineyard Winery is a "Winemaker's Winery"
Merry Edwards, who was winemaker for many years, designed the Olivet Lane Vineyard winemaking facility, which was completed in 2001. "This is clearly a winemaker's winery," said Krausmann. "The facility was thoughtfully planned by a meticulous winemaker dedicated to exceptional quality small-lot winemaking."

The entrance to the winery is lined with 150 mature olive trees, lending the property its name. The rose-brown terra-cotta color of the stucco exterior blends seamlessly with the surroundings.

Pellegrini Wine Co. at Olivet Lane Vineyard is a family-owned business run by Robert and his daughter Alexia, who is COO. Robert's mother, Aida, is the founder and still actively involved. The winery is open by appointment only. For more information call 707.545.8680. A new website is coming soon at www.pellegrinisonoma.com.
Region:
Napa & Sonoma
Job Function:
Winemaking