Teresa Savage Joins Visit Napa Valley as Vice President, Sales
Posted on July 30, 2013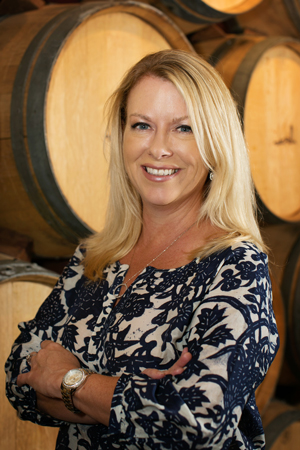 Visit Napa Valley announced the appointment of Teresa Savage to vice president, sales. Savage comes to Visit Napa Valley with 18 years of hospitality sales experience, including 12 years at the Marriott Corporation, where she worked most recently as the senior conventions sales manager responsible for 17 West Coast Marriott properties.
Relocating to Napa Valley from San Jose, Savage says of her new position, "I am so thrilled to be a part of what I feel is the top hospitality community in the U.S. I've thoroughly enjoyed working with CVBs throughout my career, and cannot wait to collaborate with our hospitality partners and supercharge our Napa Valley sales program."
Closely measuring metrics, staying on top of market trends, keeping an eye on competitors' numbers and developing relationships with meeting planners are all keys Savage relies on for sales success. She has exceeded sales goals by over 100 percent in 2012 and 2013 in her previous position, and was awarded the 2012 Golden Circle Award by Marriott for her dedication. In addition, Savage has developed large hotel business plans and led hotel marketing efforts. She promotes cross-department collaboration with colleagues and partners, a value that is in line with the collaborative spirit of the close hospitality community in the Napa Valley.
"We cannot think of a person better suited to this position, or one who we could look forward to working with more than Teresa. Her sales achievements and collaborative spirit make us so proud to welcome her to the Napa Valley team," says Clay Gregory, CEO of Visit Napa Valley.

About Visit Napa Valley
Visit Napa Valley is the official tourism marketing organization for the Napa Valley, with a mission to promote, protect, and enhance the destination's position as the world's premier wine, food, arts, and wellness region. The area is internationally recognized as one of only nine "Great Wine Capitals," and its restaurants were awarded 12 Michelin Stars in the 2013 guide. Go to www.visitnapavalley.com for more information, join "The Napa Valley" community on Facebook, and follow @VisitNapaValley on Twitter.
Region:
Napa & Sonoma
Job Function:
Sales/Marketing