Mt. Beautiful Winery Founder David Teece to Be Honored for Receiving a Companion of The New Zealand Order of Merit
Posted on May 20, 2013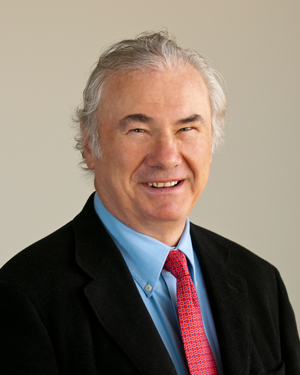 United States-based internationally acclaimed professor of economics and founder of Mt. Beautiful Wines/Teece Family Vineyards, David Teece, is "absolutely delighted" that efforts to promote U.S. – New Zealand relations have been officially recognized.
Professor Teece, who is also a successful entrepreneur and consultant, has received a Companion of the New Zealand Order of Merit for services regarding New Zealand-United States relations. This Royal Honor will be presented at investiture dinner on Thursday, May 23 at 7 p.m. by the Governor General on behalf of Queen Elizabeth II.
"In my case I have worked hard on a lot of issues between the U.S. and New Zealand, but this is a complete surprise on my part. I'm delighted to have the recognition and I feel stimulated to work even harder towards achieving common goals between the countries," Teece said.
Only 14 recipients received this prestigious award, (the third-highest in the Order of Merit) in 2013.
Teece's success has been found by foraging his own path in all of his various ventures. Mt. Beautiful Wines is no exception. As a passionate philanthropist and entrepreneur, Teece believes his homeland of New Zealand exhibits the best products in the world and the world should have access to them. He began Mt. Beautiful Wines in North Canterbury as a way to invest in his homeland that would combine his passion for farm-to-table food and wine while at the same time giving back to the community he is so genuinely committed. By creating Mt. Beautiful with certified sustainable practices, he remains a dedicated guardian to the land for future generations to enjoy and uphold.
Teece's philosophy has definitely paid off. Mt. Beautiful Wines is about to ship their 22nd container of wine to the U.S. since they opened in 2010. Because the North Canterbury region is different in climate and soil from other growing regions in New Zealand, the wine has distinct characteristics that have found favor in the U.S. market. The Sauvignon Blanc has more tropical notes and a creamy mid-palate while the Pinot Noir has a sophisticated and elegant profile. Seeing 40 percent growth over 2012 so far this year and distributed in 19 states, Mt. Beautiful continues to trend upwards.
In addition to founding Mt. Beautiful Wines and Teece Family Farms, Professor Teece and New Zealand businessman Stephen Tindal co-founded the non-profit organization Kea Global Network in 2001. It is governed by a global board and leverages its global network to support the international success of New Zealand, its economy, and people. It essentially increases export trade by providing New Zealand businesses with greater access to international markets, promoting international investment in New Zealand's productive and export sectors, while helping to match highly skilled migrant workers with appropriate opportunities. Kea also supports the activities of other public and private sector partners who share its vision for a more globally connected New Zealand.
And while Teece is innately an oenophile at heart, he is of course well known for his position as a Professor of Global Business at the Haas School of Business and Director of the Institute for Business Innovation at the University of California, Berkeley.
He also is the Chairman and Principal Executive Officer at Berkeley Research Group LLC. Berkeley Research Group, LLC (www.brg-expert.com) is a leading global expert services and consulting firm that provides independent expert testimony, authoritative studies, strategic advice, data analytics, and regulatory and dispute support to Fortune 500 corporations, government agencies, major law firms, and regulatory bodies around the world. BRG experts and consultants combine intellectual rigor with practical, real-world experience and an in-depth understanding of industries and markets. Their expertise spans economics and finance, data analytics and statistics, and public policy in many of the major sectors of our economy, including healthcare, finance, banking, information technology, energy, construction, and real estate. BRG is headquartered in Emeryville, California, with 24 offices in the United States, Canada, United Kingdom, Latin America, and Australia.
He holds multiple directorships of international business and policy groups and is a leading researcher in the fields of corporate strategy and innovation. Ten years ago, he was identified by global management company Accenture - a Fortune Global 500 company - as one of the world's top 50 living business intellectuals.
He holds four honorary doctorates, is on the editorial board of several scientific journals and has been an honorary member of the Law and Economic Society of Australia and New Zealand since 2008. He is also a member of the advisory board of the United States-New Zealand Council.
And while Teece is quoted as saying that his hometown in New Zealand is "the best place on the planet," his connections to the global financial communities are what keeps him rooted to the United States.
He and his wife, Leigh, are also involved in a multitude of philanthropic activities, and have also been long-time supporters of the Nelson's Suter Art Gallery.
"I maintain this delicate balance where my roots are in northern California but I remain deeply connected to New Zealand, and go there with great enthusiasm," he said.

Regions:
USA; New Zealand
Job Function:
President/Owner/GM