Deanna Benzenberg Joins Shannon Ridge Family of Wines
Posted on March 21, 2013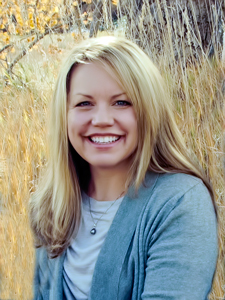 Effective March 18th, 2013, Deanna Benzenberg will join Shannon Ridge Family of Wines as the Southwest territory manager. She will be responsible for Colorado, New Mexico and Arizona.
"We are thrilled that Deanna will be joining the Shannon Ridge family," said Chris Baker, senior vice president, sales and marketing for Shannon Ridge Family of Wines. "Deanna has extensive understanding of the fine wine industry, and brings a wealth of knowledge and experience to the table."
"After nearly 15 years in the wine industry, I couldn't be more thrilled to join the Shannon Ridge Winery family," said Benzenberg. "The Shannons have a great vision for the quality of wines, the appellation of Lake County, and sustainable practices in the vineyards. It will be exciting for me to represent them in three dynamic markets that have all been home for me at one point or another. I look forward to going back to my roots of wine estate building, and collaborating with a dynamic team in Shannon Ridge Winery and our distributor partners."
Prior to joining Shannon Ridge, Benzenberg was the Colorado sales manager at Treasury Wine Estates (Fosters Wine Estates), managing several district managers and more than 25 winery brands. She also worked as district sales manager, Arizona and New Mexico, for Icon Estates (Constellation), where she managed 13 premier wineries from around the world.
Deanna will be based out of Denver, Colorado.
About Shannon Ridge Family of Wines
The Shannons are committed to preserving their land, not only for the great vineyard sites but also for the bear, elk, mountain lions, eagles and other creatures which live there. Of their approximately 1,400 acres, only about 35 percent have been converted to vineyards. The balance of the land has been preserved for the wildlife which wanders through the property from the expansive wilderness areas adjoining the ranches. The vineyards were carefully planned out, leaving corridors open to migrating animals and protecting sensitive nesting areas.
Region:
Southwest, USA
Job Function:
Sales/Marketing