Red Blotch Research to be Presented by Judit Monis at WiVi Central Coast
Posted on March 14, 2013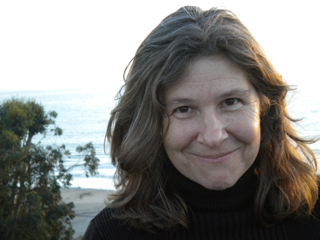 There are all types of pests that plague the vineyards. Bug pests generally get most of the attention but there are other members of the animal kingdom that also need to be addressed in a good pest management program. Judit Monis, manager of Eurofins STA Laboratories will present the latest information on Red Blotch, Leafroll and other grapevine diseases in "Exploring the Wild Kingdom: Effective Pest Management Programs," a viticulture breakout session on Wednesday, March 20 at WiVi Central Coast. Monis will join David Headrick of Cal Poly, San Luis Obispo and Walt Bentley of the University of California Cooperative Extension in the discussion. Seminar tickets are available for advance purchase at www.wivicentralcoast.com.
Dr. Judit Monis has more than 20 years of experience in plant diagnostics and disease eradication specializing in grapevines. Judit is a native of Argentina where she studied agriculture at the Universidad Nacional de Cordoba. She earned a doctorate in plant pathology from the University of Wisconsin-Madison and completed post-doctoral work at the University of California, Berkeley
Judit is active in professional associations such as the International Councils for grapevine viruses (ICVG) and trunk diseases (ICGTD). She serves as an ad-hoc reviewer for Phytopathology, Plant Disease, and the American Journal of Enology and Viticulture. In addition, she is a member of the American Vineyard Foundation (AVF) "disease and pest management" review committee. Judit previously held positions at the USDA Center for Plant Health Science and Technology, Seminis, and Agritope. Judit joined STA Labs in 2005 where she heads the Plant Health Services division located in Gilroy, California.
About WiVi Central Coast 2013
California's Central Coast is quickly becoming one of the world's most popular and celebrated wine regions. Since December 2009, 95 new wineries popped up in the Monterey, San Benito, San Luis Obispo, Santa Barbara and Santa Cruz counties. In 2012, nearly 7 million cases of wine were produced in the region. This burgeoning area faces many unique issues in its wine-growing and winemaking efforts, and WiVi Central Coast 2013, a new symposium and trade show hosted by Wine Business Monthly and Precision Ag Consulting, has been created to address those topics.
WiVi will be held March 19-20, 2013 at the Paso Robles Event Center in Paso Robles, California. It is the only trade show and symposium to address the issues facing the Central Coast wine industry, one of the fastest growing regions in the country. For more information, visit www.wivicentralcoast.com.

Region:
Central Coast