Sterling Creativeworks Announces New Hire, New Location
Posted on March 08, 2013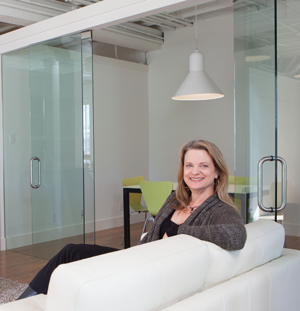 Sterling Creativeworks, a leading branding and package design firm to the wine and spirits industries, has moved to a new location at 421 Walnut Street, Suite 100, in downtown Napa. "Our new studio is bright and open, with plenty of character – ideal for creative collaboration," says Cynthia Sterling, the firm's principal and creative director.
The company is also pleased to announce the addition of Christy Van Deman as senior designer. Christy brings over twenty years' experience in branding and packaging design for the spirits, food and beauty industries.
Sterling Creativeworks has developed brand identities and package designs for such marketplace leaders as Gabbiano, Wente Vineyards and CK Mondavi.