Allen Wine Group LLP Expands Firm, Names Jennifer Schiavone Accounting Manager
Posted on January 14, 2013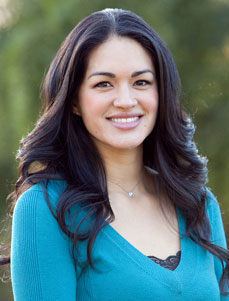 Allen Wine Group LLP, a leading wine industry business advisory service and CPA firm, is pleased to announce the appointment of Jennifer Schiavone as accounting manager. Schiavone joins partners Timothy Allen, Gina Carte, Deanna Partridge and Bill Atwood at Allen Wine Group. Founded by Timothy Allen, Allen Wine Group is a wine industry advisory firm which provides contract CFO and controller services exclusively to the wine industry.
Schiavone started her career at the CPA firm of Dillwood Burkel & Sully where she was a staff accountant specializing in winery clients. Following her tenure at Dillwood Burkel & Sully, Schiavone joined Linkenheimer LLP in Santa Rosa for five years, first as senior accountant and then as tax supervisor. A graduate of Sonoma State University, Schiavone is a licensed CPA and a member of both the AICPA and the California CPA Society.
"With her years of focused, wine industry experience, Jennifer is a great asset to our team," says Allen. "Our clients want the confidence of knowing that their business advisory and CPA needs are being met by people who understand the intricacies of the wine industry. Our team offers the ideal combination of experience, having worked both as in-house finance experts for wineries and for top CPA firms serving winery clients. With her wine industry experience, Jennifer continues this tradition at the Allen Wine Group."
With the appointment of Schiavone, Allen Wine Group expands its capacity to offer contract CFO, controller and business advisory services to new winery clients. In keeping with Allen Wine Group's team structure, Schiavone will work closely with Allen, Carte, Partridge and Atwood to provide top-level professional financial services for clients.
About Allen Wine Group
Founded by Timothy Allen, a winery financial expert with over two decades of experience, Allen Wine Group LLP is located in Calistoga, CA and serves wine industry clients in California, Oregon and Washington. For more information visit www.allenwine.com.
Job Function:
Purchasing/Finance