Sommelier Chris Hoel Joins Soutirage as Senior Wine Advisor
Posted on July 31, 2012

Soutirage Co-founder and President Matt Wilson announced today that sommelier Chris Hoel has joined the company as Senior Wine Advisor. Hoel will lead a team of wine specialists which offering high-touch, concierge style wine services to clients on everything from building and diversifying wine cellars to coordinating wine-focused events.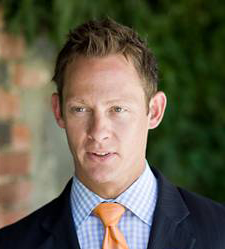 Hoel joins Soutirage with a 20-year career in the restaurant and wine industry, most recently as a sommelier at Thomas Keller's esteemed Napa Valley restaurant, The French Laundry. During his tenure at The French Laundry, Hoel was responsible for cultivating the award-winning wine list and contributing to the restaurants' Michelin 3-Star standing. Previously Hoel was based in St. Louis, where he held positions at Bellerive Country Club, Faust's at the Adam's Mark, Truffles, and Monarch Restaurant and Wine Bar.
"I knew if I were going to leave Thomas Keller that I wouldn't find his attention to detail at any other restaurant. At Soutirage I found a high-level talent pool and a unique approach to wine. They're mixing technology and superior customer service – something you don't see many companies doing. I'm looking forward to using my skill set from The French Laundry in creating top-notch private collections for Soutirage clients," Hoel says.
Hoel has proven his mettle over the years in the Chaine des Rotisseurs Young Sommelier Competitions, achieving top honors in the Midwest during 2003-2005, and twice advancing to the finals. He also writes a monthly column for St. Louis magazine entitled "Liquid Assets" covering all things related to wine and spirits.
He is currently pursuing the Master Sommelier Diploma with the Court of Master Sommeliers. He is a Certified Specialist of Wine with the Society of Wine Educators.
About Soutirage
Soutirage was founded in 2007 by Chadwick Meyer, Aimee Meyer, Matt Wilson and Ashley Wilson, providing a combination of fine and rare wine retail with sommelier concierge services. Soutirage works with individuals and corporations around the world, helping them build, develop and manage collections tailored to fit their specific needs. In the space between, they offer a complete resource—from planning and procurement to hosting intimate tastings and international bespoke travel.