Vistaar Hires Tim Andreae as VP of Marketing
Posted on July 25, 2012

Vistaar Technologies, Inc., a leading provider of price management solutions, announced today that Tim Andreae has joined the company as vice president of marketing. In his new role, Andreae will lead corporate marketing efforts as the company increases its focus on vertical markets including high tech, beverage alcohol, manufacturing, business services, medical devices and consumer products.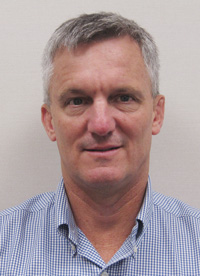 "I am honored to be part of a world-class team at Vistaar, which has a history of success in helping industry leaders achieve business value through differentiated pricing solutions," Andreae said. "I look forward to helping the company set a new standard of excellence with our innovative products in the growing market of pricing solutions."
Andreae's experience includes more than 20 years with leading enterprise software companies. Most recently, he served as senior vice president of global marketing for MCA Solutions and helped establish MCA as the leader in the service parts planning arena, leading to a successful merger with Servigistics. Prior to MCA, Andreae held roles as vice president of strategic services at Profitlogic and vice president of consulting for Syncra Systems, both now part of Oracle. Tim also held a leadership role at i2 Technologies as director of supply chain opportunity assessment. Andreae earned an MBA from The Wharton School at the University of Pennsylvania and holds a bachelor's in engineering from Columbia University and a bachelor's in physics from The University of the South.
Sandy Tungare, Vistaar's founder and CEO said, "Tim brings extensive experience in positioning the value of enterprise software solutions at start-ups and established companies. His strategic marketing experience will be an asset as we expand our industry presence to drive Vistaar to the next level of customer delivery and market growth."
About Vistaar Technologies, Inc.
Vistaar is a leading provider of price management solutions that enable companies to achieve pricing best practices through price analytics, price optimization, price list management and deal management. Our technology transforms pricing operations into a strategic advantage for some of the world's largest manufacturers, distributors and service providers. For these companies, Vistaar pricing solutions drive measurable price and margin improvements to deliver profitable growth and maximum shareholder value. Vistaar's operations include six offices across North America, Europe and Asia. For more information, visit www.vistaar.com or contact us at +1-973-581-6300.
Region:
North America
Job Function:
Sales/Marketing