Vineyard & Winery Cats: How They Help Sustainability Efforts in Sonoma County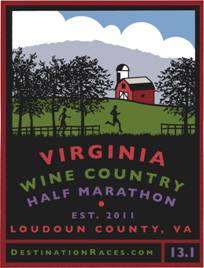 When Kathy Klopp of Klopp Ranch Vineyards in the Russian River AVA found she had a problem with gophers in her vineyard and rats in her chicken coop, she worked with local agencies to introduce "vineyard cats" to patrol her property. "We have 25 acres of vineyards," reports Kathy, "and even though we have an owl box program, it was still an issue. We also had a problem with rats eating our chicken food. We didn't want to use poison because we don't want to harm the environment, so we called Forgotten Felines of Sonoma County and they helped us introduce two feral cats to our property. Happily, they have eliminated the rats from the chicken food area and barns, and we occasionally glimpse the cats with a critter from the vineyard in their mouths."
Bill Frick of Frick Winery, located in Dry Creek AVA, agrees with Kathy. "I was having a problem with rodents in my winery barn," he explains. "I didn't want to use poison or traps, so when I heard about the opportunity to adopt feral cats I jumped at the chance. Now there is very little evidence of rodent activity. The cats are a great natural organic rodent control! One of them has become less shy and sometimes follows winery visitors from the tasting room to the parking lot. They seem to enjoy our winery cat."
Gophers, moles, and voles have long been a source of concern to Sonoma County gardeners and grape growers alike because they often eat the roots of plants, including new grapevines, which kills them. Trying to find a safe and humane method to deal with the issue has always been a challenge. The introduction of feral cats to be vineyard and winery cats is a useful solution.
Teela Ridgeway co-owner of Ridgeway Vineyards in the Petaluma Gap region of Sonoma Coast AVA learned about the benefits of feral vineyard cats in a different way. "I found a stray cat near our vineyards," reports Teela, "and started feeding her. Then she had five kittens. So I called Forgotten Felines and they helped us get them neutered. Now we have six feral cats and I have noticed a big decrease in the mouse population on our property. I think they will be an asset to our sustainable vineyard management practices."
Stephanie Schreiber, Barn Cat Program Coordinator, with Forgotten Felines of Sonoma County, describes the situation. "Sadly when feral and stray cats are turned into the local shelters, they cannot be put up for regular pet adoption because they are not domesticated. Therefore many are euthanized. Our program helps to rescue these cats by finding them outdoor homes in local ranches or businesses. Vineyards make an especially nice home for feral cats."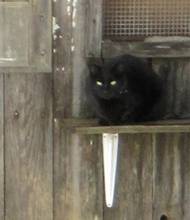 The program works in three phases. Once Stephanie is contacted by a vineyard or winery she schedules a site visit to see that there is a safe place for the cats to go during bad weather or if they are threatened – such as a barn. She also insures they will be fed by the owners once a day. The second phase is bringing the requested number of cats to the location, where they spend one month in a transition cage getting used to their surroundings. The third phase is release into the vineyard or barn and observation to make sure the cats are doing well.
"Some people are surprised that they are supposed to feed feral cats," Stephanie explains. "But it is the food and shelter that keeps them on the property. Besides we have found that healthy cats with good nutrition are better hunters. Cats like to hunt. It is in their nature. Feeding them cat food once a day actually makes them better hunters." Stephanie also suggests putting out cat food only during the day. If it is left out at night it attracts raccoons, possums, and other wildlife.
Similar programs are available in other parts of California, including "We Care" in Napa, as well as centers in Lodi and Mendocino and Marin counties. Bill Frick summarizes the benefits of these types of programs. "The Forgotten Felines feral cat program is genius," he says. "They trap, sterilize and release again to hunt and control rodents. They save cat lives, control overpopulation and allow folks to have useful barn cats."
For more information on how to adopt feral and stray cats to help support your sustainability efforts and to save the life of a cat, contact Forgotten Felines of Sonoma County at 707.576.7999 or email Stephanie at ffsteph@sonic.net.
Personal Note from the Author: When I moved into my rural property in Penngrove 10 years ago, the previous owners notified me that they were leaving a "barn cat" that had come with the house when they had purchased it. They told me his name was Butchie, he was neutered and 7 years old. Today Butchie is 17 and still busy catching mice, rats, and gophers in my garage and hobby vineyard.
Author Contact Info: Dr. Liz Thach, MW, Professor of Management & Wine Business, Sonoma State University, lizthach@aol.com; 707.792.2002. Photo credits: Cat with mouse by Lxowle, modified with vineyard by M. Drewien. Black barn cat at by B. Frick.