Bacchus Capital Management Invests in Sbragia Family Vineyards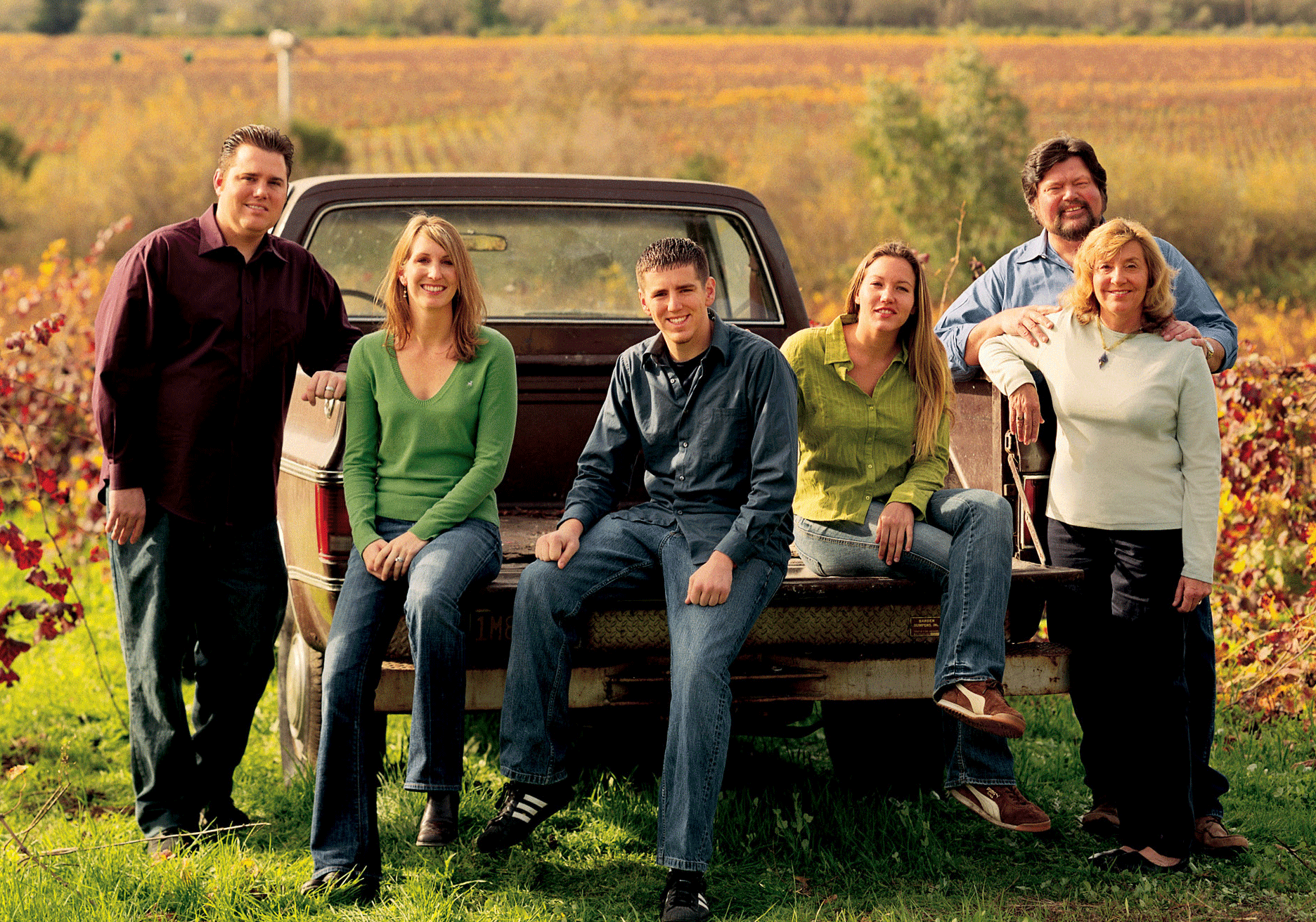 Wine industry investment firm Bacchus Capital Management has announced an equity investment and partnership with Ed Sbragia and Sbragia Family Vineyards to boost development of Sbragia's portfolio of highly rated, vineyard-designated wines.

"It's a good marriage and I'm really, really happy," Sbragia told winebusiness.com.
"It was the perfect time to have people who know the wine business, know marketing and sales, and know how to run the financial side of the business come in and help me. It helps me to do what I do and what I've done best, make wine."

Sbragia is a third-generation Dry Creek Valley vintner, known for his position as winemaster at Beringer Vineyards in Napa, where he worked for 32 years. Sbragia will continue as founder, president and winemaster of his eponymous winery and as the face of the brand.

Bacchus Capital Management is an investment firm founded in 2007 that has provided financing for Cameron Hughes, Qupé, Andretti Winery, as well as Wine by Joe. The partnership with Sbragia represents the company's first equity investment in a winery, however.

Sbragia started crushing fruit for his brand in 2001 while continuing with his day job. He purchased his Dry Creek Valley winery in 2006. It had served as the home of Gary Heck's Lake Sonoma Winery.

Sbragia retired from Beringer to focus on his brand exclusively in 2008.

"That was such a great job that I stayed there 32 years. They were very gracious to me to help me start the brand and help me do the label, Sbragia said. "They are my sales and marketing agent even now."

Sbragia sold about 10,500 cases of wine last year, is on track to sell about 12,000 cases this year and plans to reach about 20,000 cases over the next five years.
Sbragia said his brand already has momentum but that the partnership with Bacchus allows him to take that momentum and "go for it."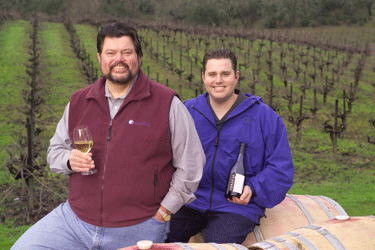 Ed and Adam Sbragia, Ed is Founder, President and Winemaster, Adam is Winemaker
"I want to make more wines," he said. "I have a club that's growing and consumer sales are growing, direct is growing, everything is growing, and each SKU is in more demand. I have to grow and I needed partners to do that who had flexible financing and were smart."

Terms of the deal were not disclosed and Bacchus co-founder and managing partner Peter Kaufman declined to discuss them other than to say, "We made a significant equity investment in Sbragia Family Vineyards and are partnering with one of the world's great winemakers to do so."

Information found on the company's website says the target allocation for the Bacchus fund is 70% debt investments and 30% private equity. It goes on to say, "When Bacchus provides Private Equity we seek control positions in order to leverage our professionals' operational, financial and sales expertise to the benefit of our portfolio wineries."

"We're incredibly mindful that this has been a family winery and we're very respectful of that," Kaufman said. "The great wines aren't going to change: The money is not being used to pay off creditors, it's going into the business. We're excited about being a partner with Ed Sbragia."

It's the fourth wine industry deal Bacchus has announced in the last few months. "We're an overnight success that's taken a couple of years to develop," Kaufman said.