Napa Real Estate: Maniar Sells Diamond Oaks Winery to Bill Harlan
Deal goes down amid bankruptcy case
January 20, 2010
Real estate developer turned vintner Bill Harlan has purchased the Diamond Oaks Winery in Napa Valley from Dinesh Maniar for an undisclosed sum, though public records show the deal involves Harlan assuming more than $10 million in debt owed to Metropolitan Life Insurance Company.
A transfer of the title for the property was recorded back in late December. MetLife agreed to transfer and modify its note, including a deferral of eight monthly principal payments totaling $115,870.81 until the note is due in 2021.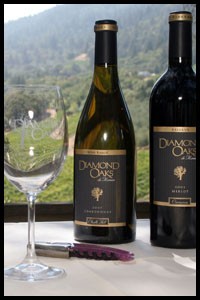 Maniar, a successful real estate developer who became involved in the wine business, had been fighting to keep the winery and filed a bankruptcy petition in September on behalf of Diamond Oak Vineyards Inc. That bankruptcy petition was filed in US Bankruptcy Court for the Northern District of California (Case #09-12995) and has been challenged by a major creditor, Hartford Life & Accident Insurance.
Maniar had divested of some vineyards in recent years, having sold one in the Chalk Hill district as well as another vert large property in the Carneros area to Silverado Premium Partners.
Harlan, the developer of Meadowood and owner of Harlan Estates, wasn't immediately available for comment. Neither was Maniar's attorney David Chandler of Santa Rosa.