Appeals Court Says District Court Must Hear Illinois Retail Wine Shipping Case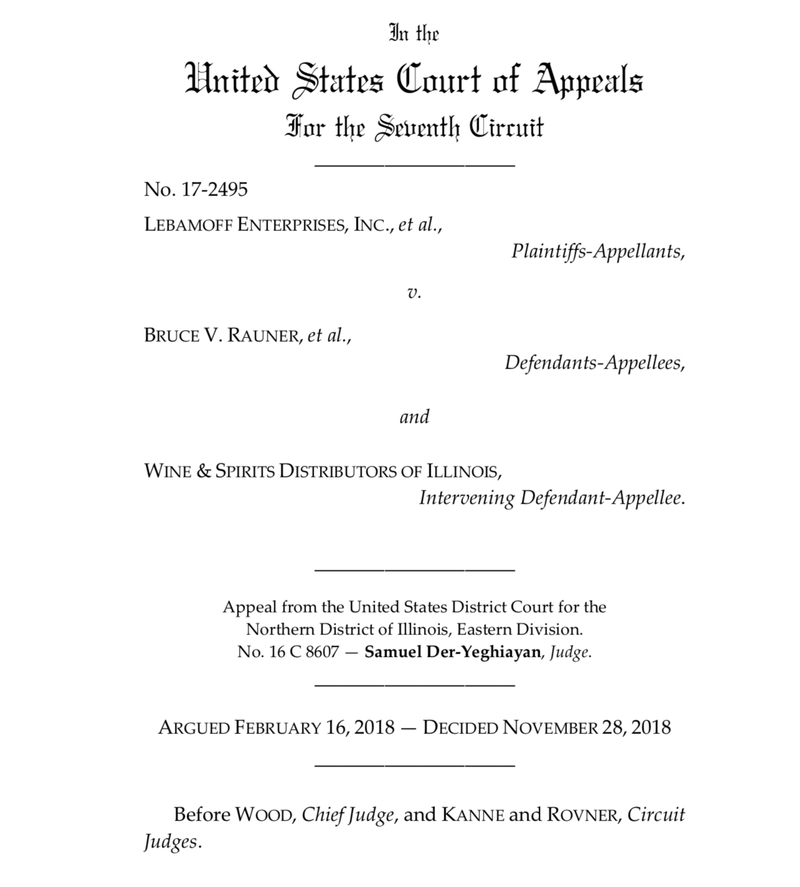 A ruling issued by the United States Court of Appeals for the Seventh Circuit says a District Court erred when it dismissed a case involving the ability of retailers to ship wine to Illinois residents.

The ruling, issued yesterday, not only says the lawsuit was improperly dismissed by the lower court, but that there's no good reason to conclude the U.S. Supreme Court's Granholm decision of 2005 applies only to wineries - not retailers.

As a result, The United States District Court for the Northern District of Illinois, Eastern Division, will have to hear the case and consider it based on the Seventh Circuit Court's reading of Granholm.
The District Court had refused to hear the case, saying the Granholm case only applied to wineries and was a threat to the three-tier system.

Yesterday's ruling comes amid news that that the U.S. Supreme Court will hear Tennessee Wine & Spirits vs. Byrd Clayton, a case involving residency requirements for wine retailers. While the legal issues overlap, the Illinois case involves the ability of companies to ship alcoholic beverages to consumers in Illinois. It doesn't directly address licensure for retail or wholesale establishments.

After Attorneys Bob Epstein and James Tanford filed a suit against Illinois saying its law banning wine shipments from out-of-state wine retailers was unconstitutional, a federal district court dismissed the suit, saying that the Granholm case only applied to wineries and that this lawsuit was a direct assault on the three-tier system which is "unquestionably legitimate."

Yesterday's ruling states, "the interpretation of Granholm for which Illinois argues fails to read the Court's statements in light of the opinion as a whole. … We will not assume that the Supreme Court, without saying so directly, announced a new bright-line rule creating different constitutional treatment for the producer tier, on the one hand, and the lower two tiers, on the other."