Association Representing Lake County's Wineries Hires New Executive Director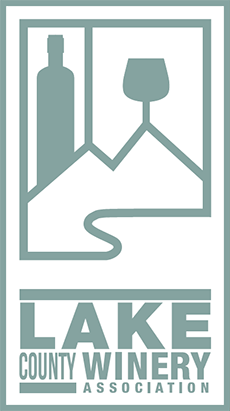 The association that represents Lake County's wineries has a new executive director, according to an announcement distributed this week.

Helene Welsh was appointed Aug. 6 as executive director of the Lake County Winery Association. "I'm really focused on my job," she said in a brief interview Wednesday. "There is a lot of work that needs to be done.

Cindi Olof, who chairs the board of the nonprofit organization, is thrilled to welcome Welsh as executive director, noting Welsh is a "local" with wine industry experience.

"Helena has a strong background in the wine industry with experience in direct-to-consumer marketing and leading non-profit organizations. Her passion for wine and the Lake County community is why we chose her," Olof said in the written statement issued Wednesday.

Welsh succeeds Maria Brunn who left in the spring for personal reasons, according to Olof, owner of Olof Cellars.

Welsh's responsibilities include boosting the association's membership; overseeing its activities; and promote tourism, according to the statement. One challenge has been the recent fires.

"I'm eager to get the word out that Lake County and its wineries are open for business and ready to welcome visitors," Welsh said in the statement. "This is a magical time of year to visit."

Much of the work entails promoting Lake County. Wineries in the association pitch in to pay for group advertisements, said Richard "Kaz" Kasmier, owner and winemaker, at Kaz Winery and board member.

Membership numbers are shifting and were not available, according to the association. However, there are about 30 wineries in Lake County. Members also include wine grapegrowers as well as businesses and individuals with "interest in promoting the Lake County wine industry."

The Lake County Winery Association was formed in 2007 to represent the county's wineries. The membership is also open to grapegrowers and others. The board of directors includes representatives from seven wineries.

The association works closely with Lake County Winegrape Commission, said Shannon Gunier, a grape broker and former president of the Lake County Winegrape Commission. The commission was established in 1991 to represent grapegrowers.

In August, the two organizations launched LakeCountyWine.org, a new website on Lake County.

Unlike the Lake County Winery Association, the commission's membership is restricted to grapegrowers.

Grapegrowers are assessed a percentage of their sales to support the Lake County Winegrape Commission, according to Gunier.