BRAZIN Versus emBRAZEN: Delicato Family Vineyards Files Lawsuit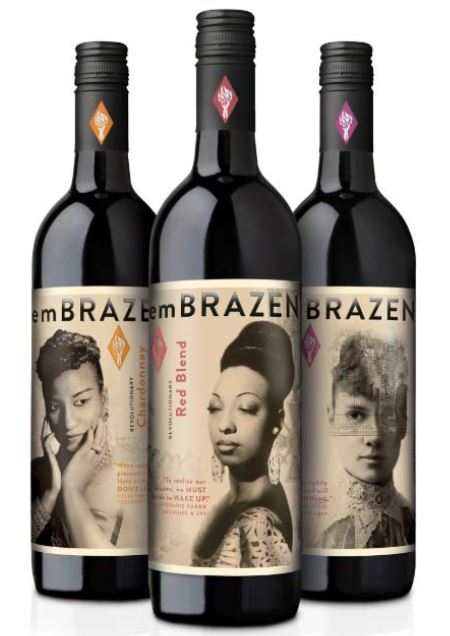 Delicato Vineyards has filed a lawsuit against Treasury Wine Estates over the name of new label the Australian giant launched this summer to celebrate trailblazing women.

The lawsuit alleges Treasury Wine Estates' emBRAZEN is confusingly similar to Delicato Vineyards' BRAZIN, according to the complaint filed Sept. 25 in the U.S. District Court for the Northern District of California. Delicato Vineyards, a family owned company based in Manteca, Calif., has sold BRAZIN for more than a decade.

"Recently, Delicato was troubled to learn that another wine company, Treasury Wine Estates, was launching a new wine brand using a confusingly similar mark – emBRAZEN – in an apparent effort to trade upon Delicato's goodwill, according to Delicato Vineyards' complaint.

"(Treasury Wine Estates) has attempted to capitalize on Delicato's valuable reputation and customer goodwill in the BRAZIN mark by using the confusingly similar emBRAZEN mark in connection with the advertisement, marketing, promotion, sale, and/or offer for sale of wine with similar price points to wine bearing the BRAZIN Mark in overlapping retail and distribution channels in a manner that creates consumer confusion," according to Delicato Vineyards' lawsuit. The complaint names as defendant Treasury Wine Estates Americas Co., the Australian giant's U.S. division.

Treasury's new brand was launched on Women's Equality Day on Aug. 26.

Delicato Vineyards on Sept. 11 filed its notice of opposition to the emBRAZEN mark with the U.S. Patent and Trademark Office. Delicato Vineyards alleged that emBRAZEN "is likely to cause confusion, mistake, or to deceive the public," according to the document.

Treasury Wine Estate's wine would interfere with Delicato Vineyards' "exclusive right to use its BRAZiN mark, all to the detriment and damage of (Delicato), according to Delicato.

Delicato Vineyards, a company founded in 1924, said it sells more than 20,000 cases of BRAZIN wine annually. The wine is sold nationally and internationally. The BRAZIN mark was registered in November 2010.

Treasury Wine Estates said in a statement the company will continue to its right to market and sell emBRAZEN.

"Treasury Wine Estates is at all times committed to complying with relevant trademark and regulatory requirements in relation to our brands. We have followed all necessary procedures in bringing the emBRAZEN brand to market and we do not believe that this brand infringes any third party intellectual property rights. We will continue to defend our right to market and sell this brand, and we have no further comment at this time," a company representative said in a written statement.

The brand emBRAZEN includes a Chardonnay, Cabernet Sauvignon and a red blend. The labels feature reporter Nellie Bly; Cuban-born singer Celia Cruz; and U.S.-born and French singer Josephine Baker.