Eleven Major Winery Transactions in 2018 Were Worth a Total of $700 Million
The mergers acquisition market in the wine industry remains active, with more deals expected before year's end. In all, 11 major domestic transactions worth almost $700 million have taken place so far in 2018, reported Kevin O'Brien, senior vice president of Zepponi & Company. Each of these transactions was more than $10 million; none of them were vineyard-alone deals.

More deals worth more than $10 million are anticipated in 2018. "We expect a couple more to conclude before year end," he said.

But how are decisions to acquire brands and wineries made? And what makes these acquisitions successful? These were among the questions a panel on mergers and acquisitions addressed Tuesday at the Wine Industry Financial Symposium. The event continues today.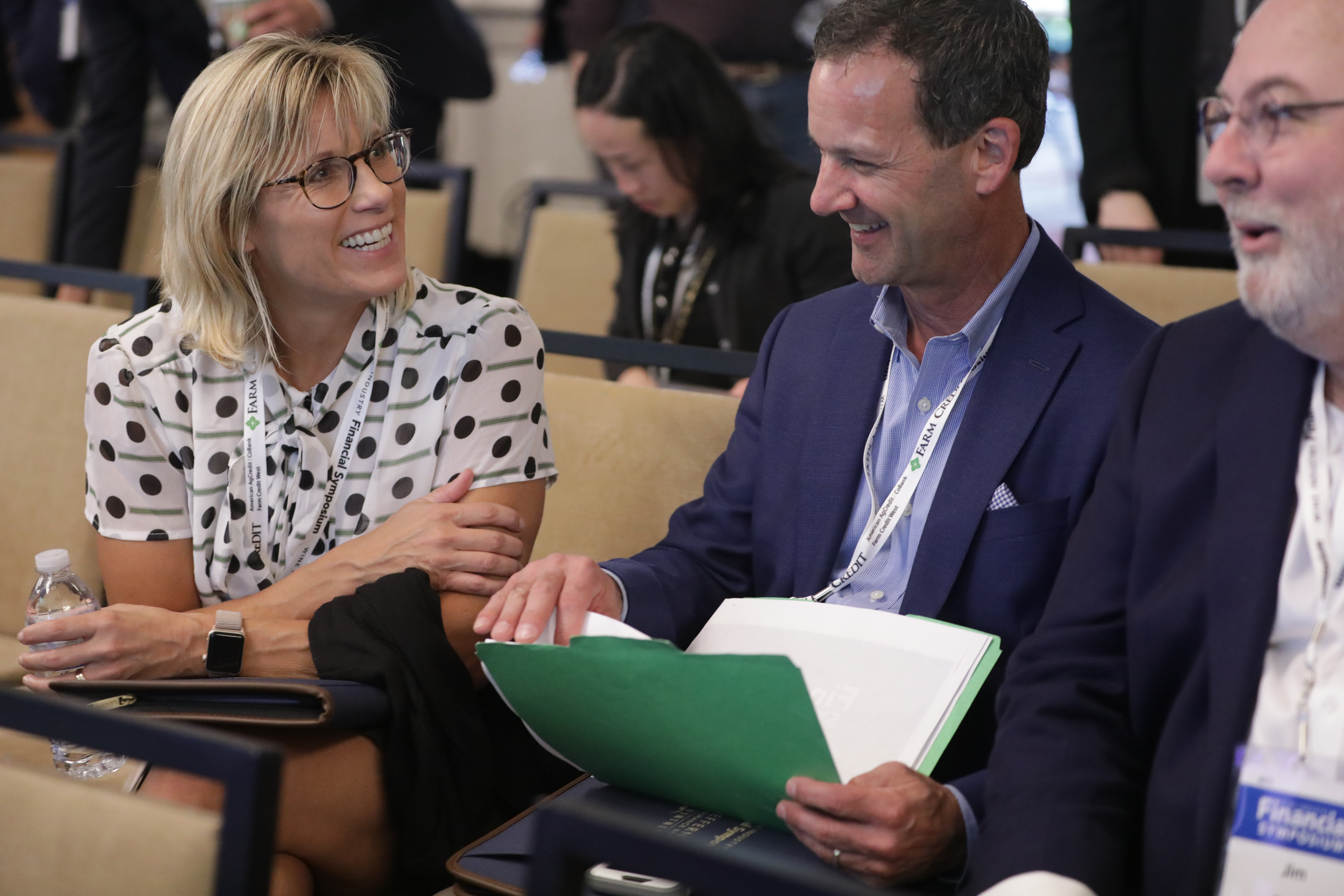 Panelists included Peter Byck, president and CEO, WX Brands; Hugh Reimers, president Foley Family Wines; and Renato Reyes, chief strategy and growth officer, Deutsch Family Wine and Spirits. O'Brien moderated.

One of Deutsch's brands is Josh, a wine that has been with the wine company since 2011. Production reached 2 million cases a year in 2016, according to news reports. The brand remains fast growing. "We're going to be doing 3.1 million cases this year," said Reyes.

The company did not cut corners in its efforts to grow Josh, paying attention to sales fundamentals such as shelving and distribution guidelines.

"We became obsesses at amplifying everything that was good about the brand," Reyes said. "It really was just being a steward of the magic that was there."

Is it a buyer's or a seller's market? Both, say Reimers and Reyes.

"There are a lot of small family-owned type wine companies looking to transition," Reimers said. "They may not have family members to hand it down to," he said. But in the meantime, costs are increasing. A lot of people are looking at cashing out, he added.

At the same time, large wine companies are considering different options.

"If you're a Jackson Family Wines, you're looking at putting a halo on top of your existing portfolio," said Reimers, a former president at Jackson Family Wines. "But if you're a Foley Family Wines, you may be looking to drive your distribution network and become more relevant as a distributor."

Reyes said he sees a lot of opportunities come across his desk but very few are brands that can be scaled. The company looks for brands that are healthy, and the company uses a proprietary evaluation process. One strategy is to join forces with partners. "We think that by doing something like that we can expand the inventory pool of brands that are healthy that may want to give up some of their equity to a company such as ours," Reyes said.

Byck's WX Brands bought Bread & Butter in 2017. Among other factors, he considers the velocity of a brand like Bread & Butter before making a decision.

"If it's strong in the Northeast, how well does it translate? In the case of this brand, it translates very well," Byck said.

Foley Family Wines purchased assets during and after the Great Recession when prices were low. "Now we focus on buying healthy brands that we can scale," Reimers said.

In April, Foley bought Acrobat of Eugene, Ore. Foley is now Oregon's fourth largest producer of wine, Reimers said. "Oregon was the motivation," said Reimers, referring to the state's growth potential, especially now that the deal opened up more opportunities with retail chains. "Now you can get a seat at the table with Kroger," he said.

Among the challenges facing the wine industry, the panelists cited the distributors' consolidation which makes it harder for smaller players to reach markets and rising costs of fruit in Napa. "I think margins are really tough for everybody right now," Reimers said.

Innovation can be that solution, Byck said. "I think cans can be an opportunity. The brands that are hot 10 years ago 20 years ago aren't the ones hot today," he said. "So there is always an opportunity to come out with a new brand."

Reyes said premiumization is likely to continue, but he cautioned about the expansion of e-commerce, which reduces foot traffic shopping. After all 21 percent of wine sales are impulse purchases. A disruption is coming, Reyes said. It's in how Americans shop. "And you need to be able to adjust for that."

O'Brien said private equity is a driver behind mergers and acquisitions. "There is a significant amount of dry powder," said O'Brien, referring to money that has been committed but has not been spent.

According to Zepponi, major transactions in the wine industry over the past year involved primarily mid-tier companies. Major transactions included: Vintage Wine Estates' acquisition of Layer Cake; Huneeus Vintners' purchase of Benton-Lane Winery in Oregon; and Foley Family Wines' acquisition of Acrobat.

In other transactions, Duckhorn Vineyards bought Kosta Browne; AXA Millesimes purchased Outpost; Integrated Beverage Group acquired Duck Pond and The Carlyle Group's purchased a majority stake of Cordoniu Raventos.

E & J Gallo Winery continued to purchase vineyards, including Rancho Real and Sierra Madre in Santa Barbara County; and AGR Partners invested in Vintage Wine Estates, a reported $75 million deal. Deutsch Family Wine & Spirits in January announced it has purchased 50 percent of Bellacosa, a North Coast wine.