Partners team with property owners to develop large vineyard in south central Washington state
The first phase of the vineyard is 625 acres. It is part of master development of a 11,500-acre ranch east of Goldendale in rural Klickittat County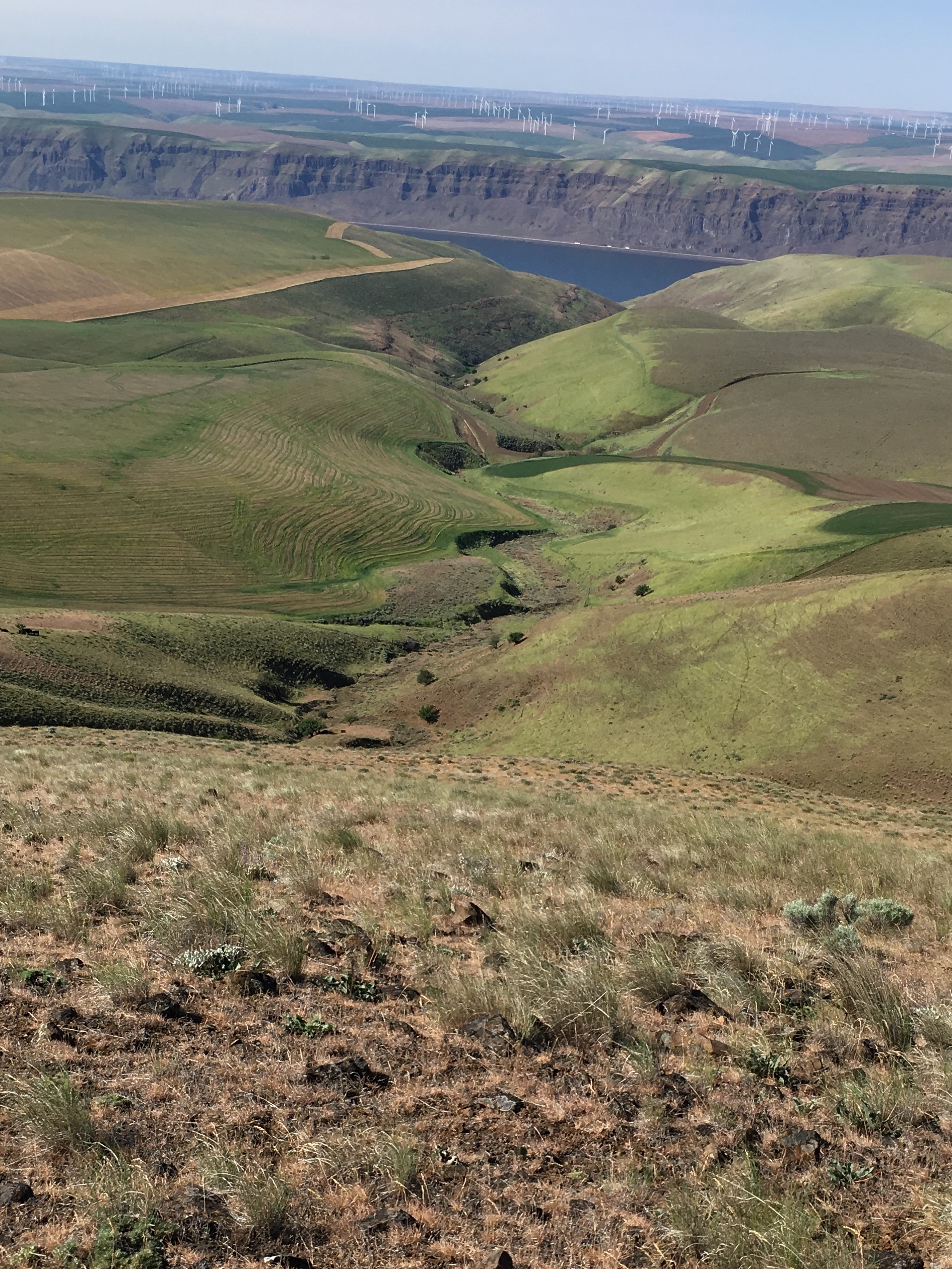 The first 125 acres of the V75 LLC vineyard are expected to be planted in February 2019 east of Goldendale in Washington state along the Columbia River. More vineyard developments are planned for the 11,500-acre property, where cattle is raised and wheat and alfalfa are farmed. Photo courtesy of Steve Kelley.

Development of what could be one of the biggest new vineyards along the Columbia River in rural Klickitat County in south central Washington state has begun.

Infrastructure to support the first 625 acres is under construction, representatives for the entity that's developing the vineyard said recently. The land will be primarily planted in Cabernet Sauvignon.

The first 125 acres will be planted in February, said Gene Callan, whose wife's family owns the ranch 18 miles east of Goldendale. The other 500 acres could be planted later in 2019 or 2020, said Callan, an architect who founded GBD Architects Inc. in Portland.

The initial development is named V75 LLC, after vineyard 7 and Vineyard 5, which are the first to be planted.

The fruit from the vineyards will supply a yet-to-be named new brand backed by V75 LLC. The group that's investing in the initial phase of the development of the 11,500-acre ranch also plans to build a winery on site.

The property is right on the Columbia River, where growing conditions are ideal, said attorney and attorney Steve Kelley, who heads the V75 LLC project. "It is so spectacular," Kelley said. The family is contributing the land in exchange for a partnership in V75 LLC, Kelley said.

The V75 LLC partnership also include former Ste. Michelle Estate chief executive officer and Long Shadows founder Allen Shoup. Other partners include former Seattle Mariner Edgar Martinez; DeLille Cellars co-founder Greg Lill, Hivemine president and CEO Peter Holland and others. The name of a third group of investors in the V75 LLC venture has not been made public.

The property owners have prepared a master plan for the 11,500-acre ranch, home to cattle, wheat and alfalfa operations. Under the master plan, the land could be developed over the next seven years into more vineyards as well as a hotel, trails and other amenities. About 4,000 acres of planted vineyards could eventually be developed, Callan said.

V75 LLC wants to produce high-end wine. The ranch is close to a Ste. Michelle Wine Estates vineyard which supplies fruit for its new brand "Borne of Fire." Kelley noted critic James Suckling gave "Borne of Fire" 96 points.

Goldendale City Manager Larry Bellamy said the city of 3,500 residents welcomes the development in the area. After all, the rural county has tried to diversify its economy. Another source of revenue has been wind power.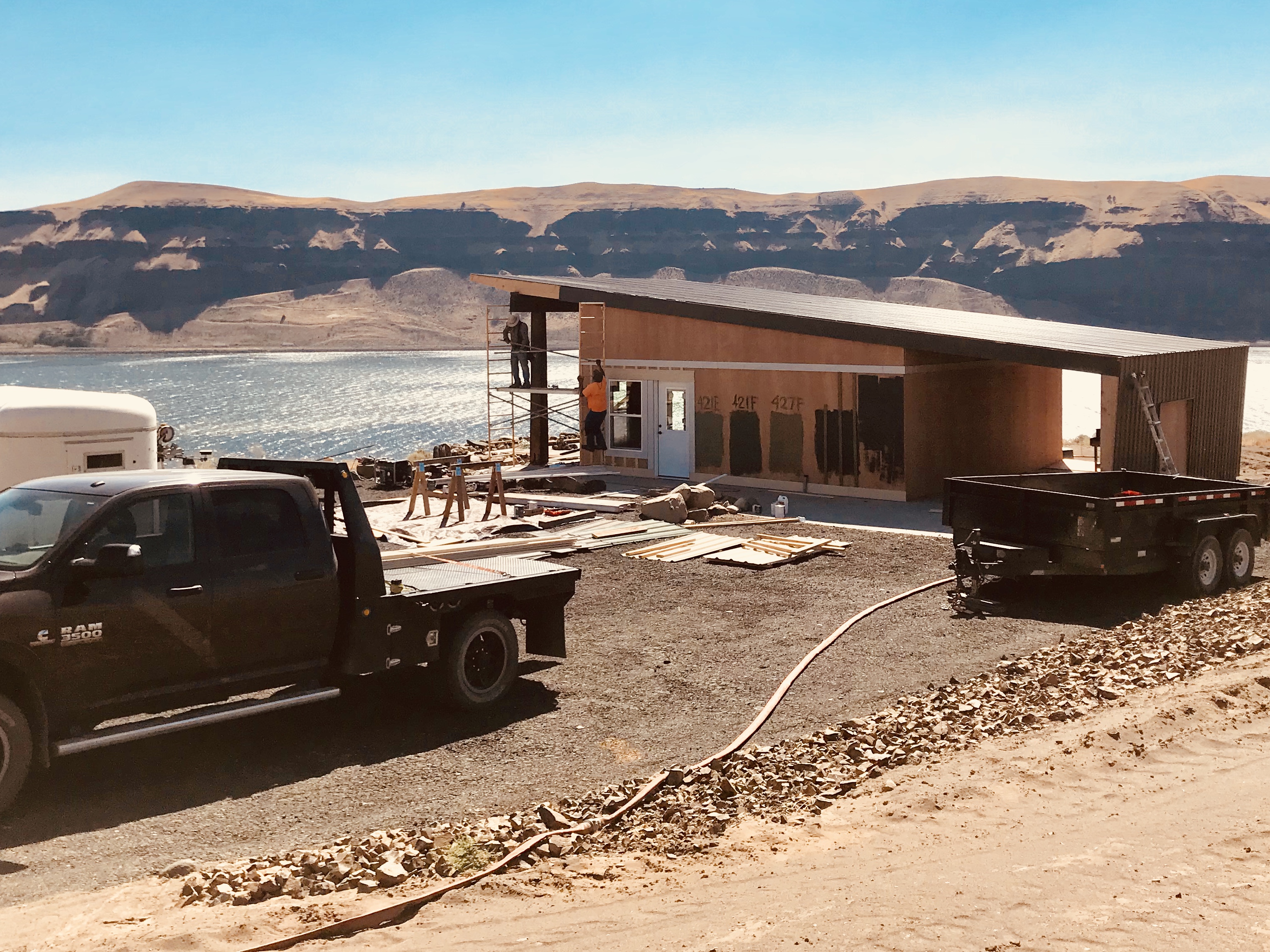 Construction of a pump house on the ranch is under way. The ranch is along the Columbia River in south Central Washington state. Photo courtesy of Gene Callan.