Veraison Begins On California's North Coast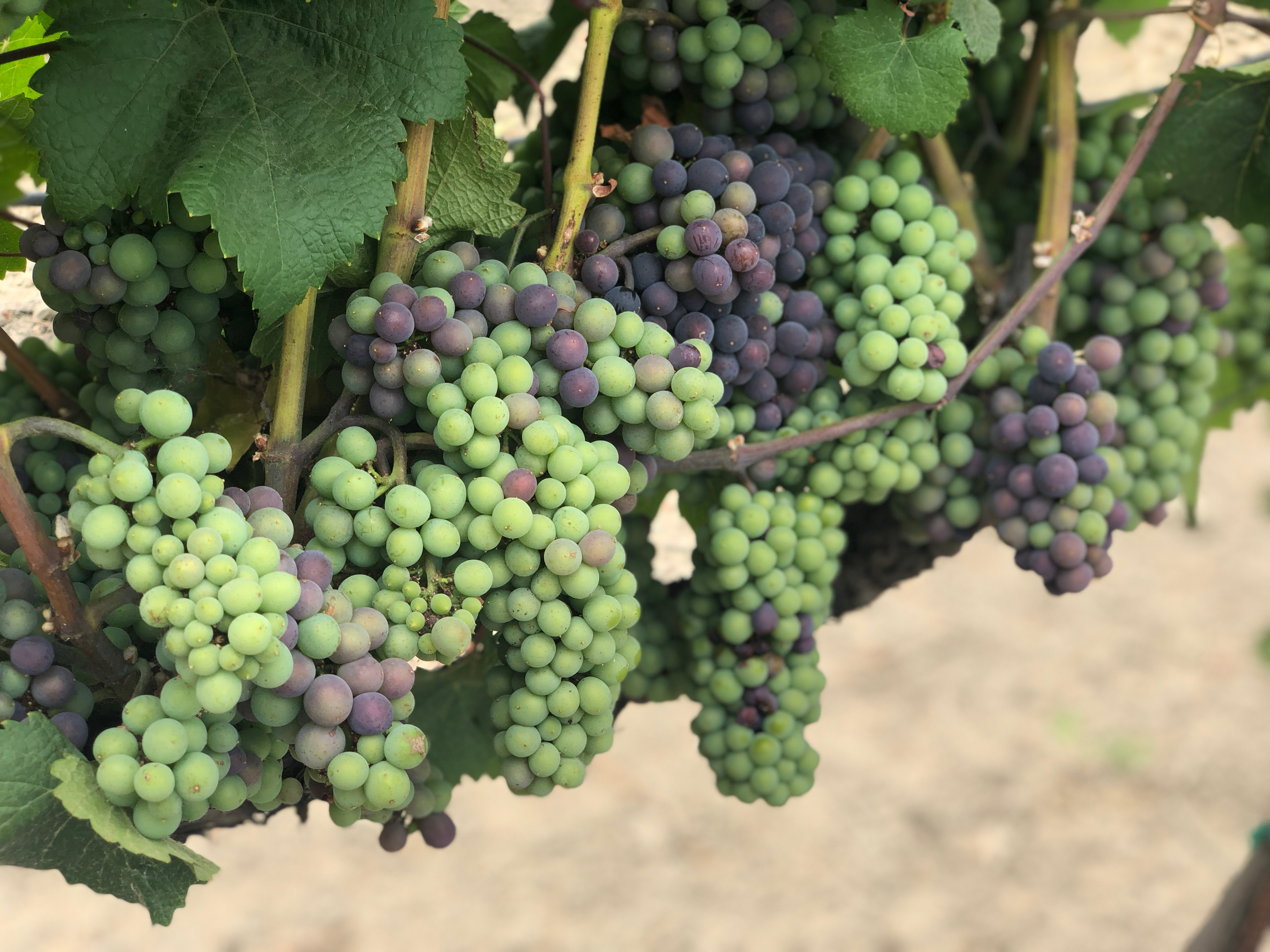 Veraison has started at Ketcham Estate in the Russian River Valley AVA. This photo was shot at 2 p.m. Monday. Photo courtesy of Ketcham Estate

Veraison has started in some vineyards in the Wine Country, signaling the onset of the ripening season.

In the Russian River American Viticultural Area, Ketcham Estate's Pinot Noir vineyard is undergoing veraison, co-owner Mark Ketcham said Monday.

Only a few berries here and there were changing colors in the 13.5-acre vineyard last week. However, that changed over the weekend.

Veraison is now visible over the entire vineyard, Ketcham said.

In Carneros, growers on Monday reported the first, early indication of veraison.

"It's still very early," said Jim Lincoln, a vineyard manager at Beckstoffer Vineyards in Carneros, Napa County. However, veraison is expected to become increasingly visible this week, he and others said.

One had to look hard to find berries changing color Friday, according to Lincoln. By Monday, however, these were more visible. Lincoln estimated an 8-acre block of Pinot Noir block in a 165-acre vineyard had undergone about 1 percent veraison.

David Graves, co-founder at Saintsbury, said the grapes are still pretty green. He has not spotted veraison in the vineyards at Saintsbury. "And I'm not color blind," Grave said Monday from the Carneros winery. He expects veraison to happen soon. "We're on the verge," Graves said.

The vines, Graves said, look healthy. "So far so good," Graves said.

A few Pinot noir vines also have started to turn purple veraison at Starmont in Carneros – barely.

"We're still pretty early in the game," said Michael Costley, viticulturist at Starmont in Carneros and at Merryvale.

Growers expect harvest to start either at the same time as last year or a week or so late. Lincoln said harvest may start in the vineyards he manages the second week of September – a week later than last year.

In its July newsletter, grape and bulk wine broker Ciatti agreed with Allied Grape Growers' initial estimates that the statewide harvest may reach 4.25 million tons, an all-time high record.

In the meantime, temperatures in the city of Napa are expected to hover in the mid- to high= 80 degrees Fahrenheit over the next few days, according to the National Oceanic and Atmospheric Administration. The city Sonoma's temperatures are expected to reach 90-plus degrees Fahrenheit, according to NOAA.

Temperatures in Calistoga and Healdsburg are expected to reach 95 degrees Fahrenheit Tuesday and Wednesday before returning to the low 90 degrees Fahrenheit.