Gallo Expands Vineyard Holdings in Santa Barbara
"This purchase supports Gallo's commitment to continue making and selling luxury wines, while growing the finest grapes in Santa Barbara County"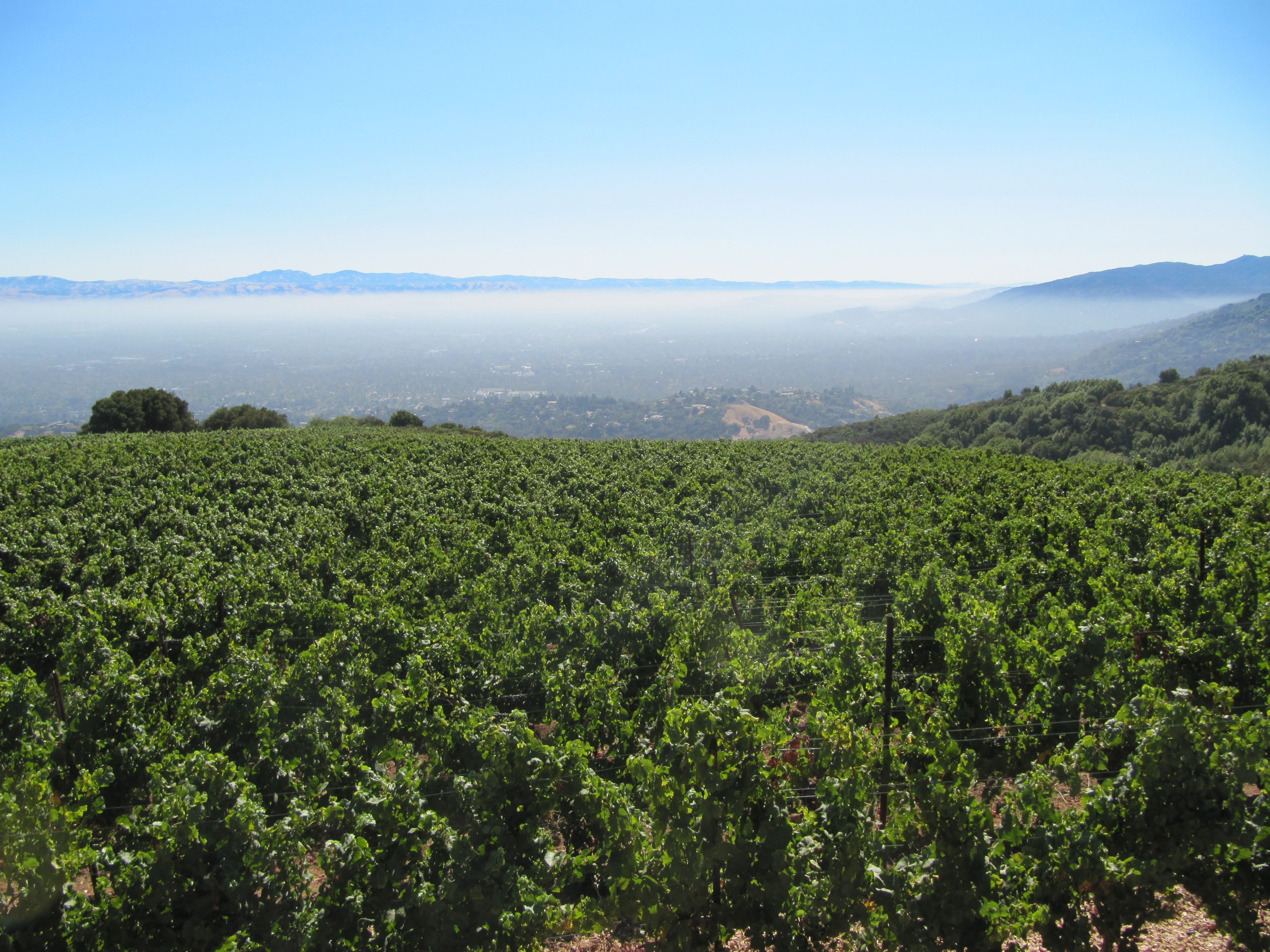 Sierra Madre Vineyard. photo courtesy of E. & J. Gallo Winery

E.& J. Gallo announced the purchase a large vineyard in Santa Barbara County on Wednesday, its second vineyard purchase in that county in less than a week.

The Modesto-based wine company, which owns more than 4,300 acres along the Central Coast, purchased the 542-acre Sierra Madre property from agricultural investor Doug Circle. The property, 15 miles from the Pacific Ocean, includes 151 planted acres of vineyards.

Sierra Madre currently supplies fruit to about 35 wineries, ranging from small wineries to large-size producers. Gallo said it will honor all grape contracts with existing Sierra Madre customers. Gallo will also use grapes for its wines, a company spokesman said via email.

"This purchase affirms our commitment to compete in the luxury wine segment," the Gallo spokesman said Wednesday.

The sale price was not disclosed. However, public records indicate the sale could be worth $30.2 million.

Seperately, Gallo last week announced the purchase of another Santa Barbara County vineyard - the 436-acre Rancho Real Vineyard at 6020 Highway 101 in the Santa Maria Valley appellation. Rancho Real includes 211 acres planted to Pinot Noir and Chardonnay. Public records indicate that sale was for roughly $14.5 million.
Circle, president and chief executive officer of Circle Vision LLC of Placentia, said he farmed strawberries in the Santa Maria Valley when he originally purchased Sierra Madre from Robert Mondavi 15 years ago – before Mondavi was sold to Constellation Brands. Over the years, Circle estimated that Sierra Madre supplied more than 100 wineries with fruit.

"It's very difficult to part with such a treasured asset," Circle told Wine Business Monthly.

Circle, who invests in commercial and agricultural real estates, said he will redeploy assets to other projects.

"Our family has a 35-year history in agriculture on the Central Coast, and we remain wholeheartedly committed to the region," Circle said in a written statement. "We feel blessed to have had the opportunity to shepherd this magical Central Coast vineyard for 15 years of its exceptional 47-year history, and we are pleased that it is now passing to another family who will responsibly steward it into its next chapter."

"We are thrilled to add this impressive vineyard to our premium portfolio," Roger Nabedian, senior vice president and general manager of Gallo's premium wine division said in the same written statement.
"This purchase supports Gallo's commitment to continue making and selling luxury wines, while growing the finest grapes in Santa Barbara County."

Sierra Madre has supplied vineyard-designated wines for years. It's a historic vineyard," said Robert Nicholson, principal at International Wine Associates, which represented the seller.

Family-owned Fess Parker sources fruit from Sierra Madre under contract. The winery buys a "significant" amount of Chardonnay from Sierra Madre, Fess Parker president Tim Snider said Wednesday. He noted that Gallo honored Fess Parker's contract to buy fruit from Stagecoach Vineyard, the 600-acre Napa Valley vineyard Gallo purchased in 2017.

"I think we'll see," Snider said, referring to the new development.

JoAnn Wall, accredited rural appraiser and CEO at Above and Beyond Real Estate Services Inc. in Templeton, said most large wineries are looking to expand in the Central Coast. "We have reasonably priced land when compared to the North Coast and the price point for the wine that comes out of grapes grown on the Central Coast is performing well," she said. In addition, ground water availability for the Sierra Madre area is more certain than elsewhere.
Zepponi & Company served as the financial advisor to Resource Land Holdings for the sale of Rancho Real Vineyard.
A Gallo spokesman said the company will honor all Rancho Real contracts and leases as well. "We purchased Rancho Real for its exceptional vineyards in the Santa Maria appellation. Rancho Real Vineyard, one of the western most vineyards in the Santa Maria Valley, was tailored specifically to its topography and soil types, Gallo said in a press release. It was planted in 2008 under the guidance of industry veteran Rob Murray, the Gallo spokesman said.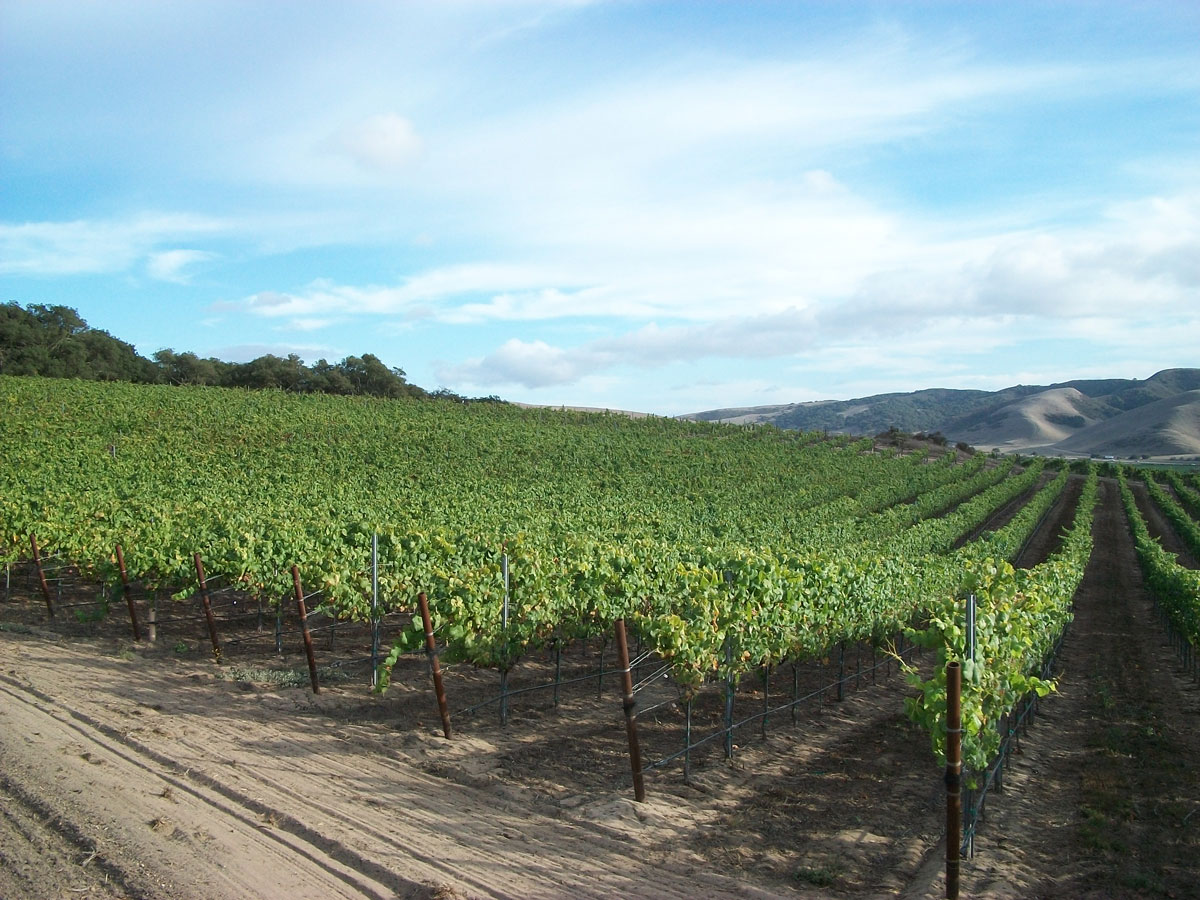 E&J Gallo on May 3 announced the purchase of Rancho Real Vineyard in Santa Barbara County. photo courtesy of E&J Gallo.