Full House for Biodynamic Wine Conference
"We are really making progress in the marketplace educating consumers"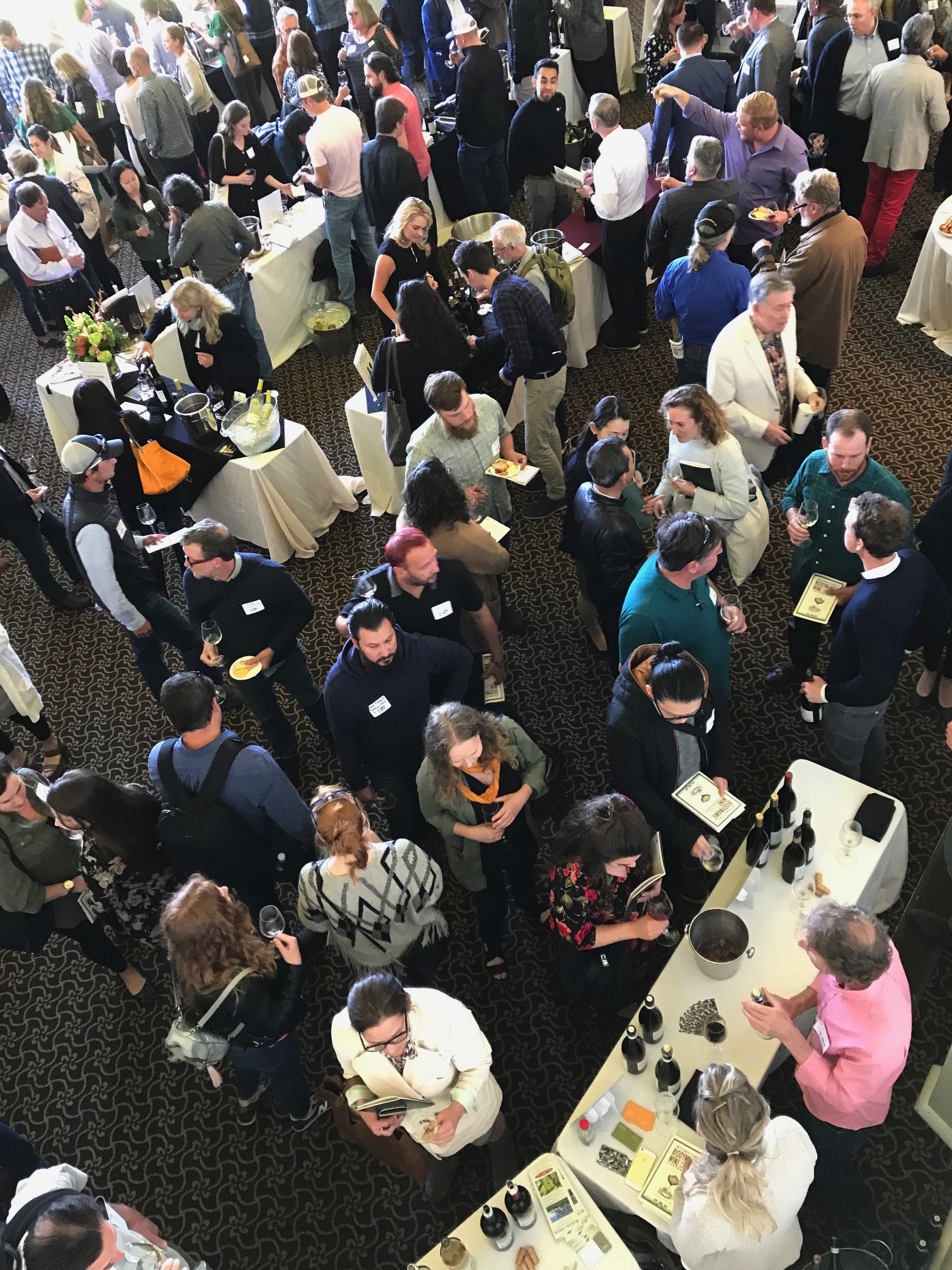 A grand tasting featuring 130 wines from five countries was part of the first International Biodynamic Wine Conference. The event was Sunday and Monday at the Presidio in San Francisco. Kerana Todorov

Roughly 600 winemakers, farmers, scientists and others attended the he first International Biodynamic Wine Conference in San Francisco Sunday and Monday at the Presidio.

"We have a full house," said a pleased Elizabeth Candelario, president of Demeter USA, the organization that organized the event. A nationwide organization based near Corvallis, Ore., Demeter USA certifies biodynamic farms and wineries and educates the public about biodynamic farming.

The wine industry spurred the biodynamic movement in the United States, Candelario and other speakers said. In 2007, Mike Benziger, founder and former owner of Benziger Family Winery in Glen Ellen, appeared with consultant Alan York on the front cover of Wine Spectator. Food retailers and consumers have paid increasingly more attention to the biodynamic movement over the next decade.

"We are really making progress in the marketplace educating consumers," Candelario said Monday before the start of a grand tasting featuring 130 biodynamic wines from five countries.

Among the speakers Monday was Jean-Charles Boisset of Boisset Collection, a strong advocate of biodynamic farming.

Boisset recalled his early education in Burgundy, where his parents and grandparents introduced him to nature around him. Boisset also spoke about how the monks in his native village of Vougeot decided in the 14th century what vineyard to plant after observing "life under and live above and all the birds."

"The most important part of the vineyard is actually not what you see, it's the unseen," said Boisset, who ripped DeLoach Vineyards after purchasing the Sonoma County property in 2003 to convert it to biodynamic farming. Boisset and other speakers Monday called for more vineyards to be certified biodynamic for the sake of present and future generations. Boisset said the word "sustainable" means nothing to him.

"We all need to realize if we want to optimize quality and if we want to be true to ourselves that we have an enormous responsibility in front of us," Boisset said.

"This is really the beginning I hope of all of us joining hands to really push the effort of really being what we want to be and being true to ourselves," he said of the conference.

Jason Haas spoke about the advantages of farming biodynamic at Tablas Creek Vineyard, a winery his later father founded in 1989 in Paso Robles.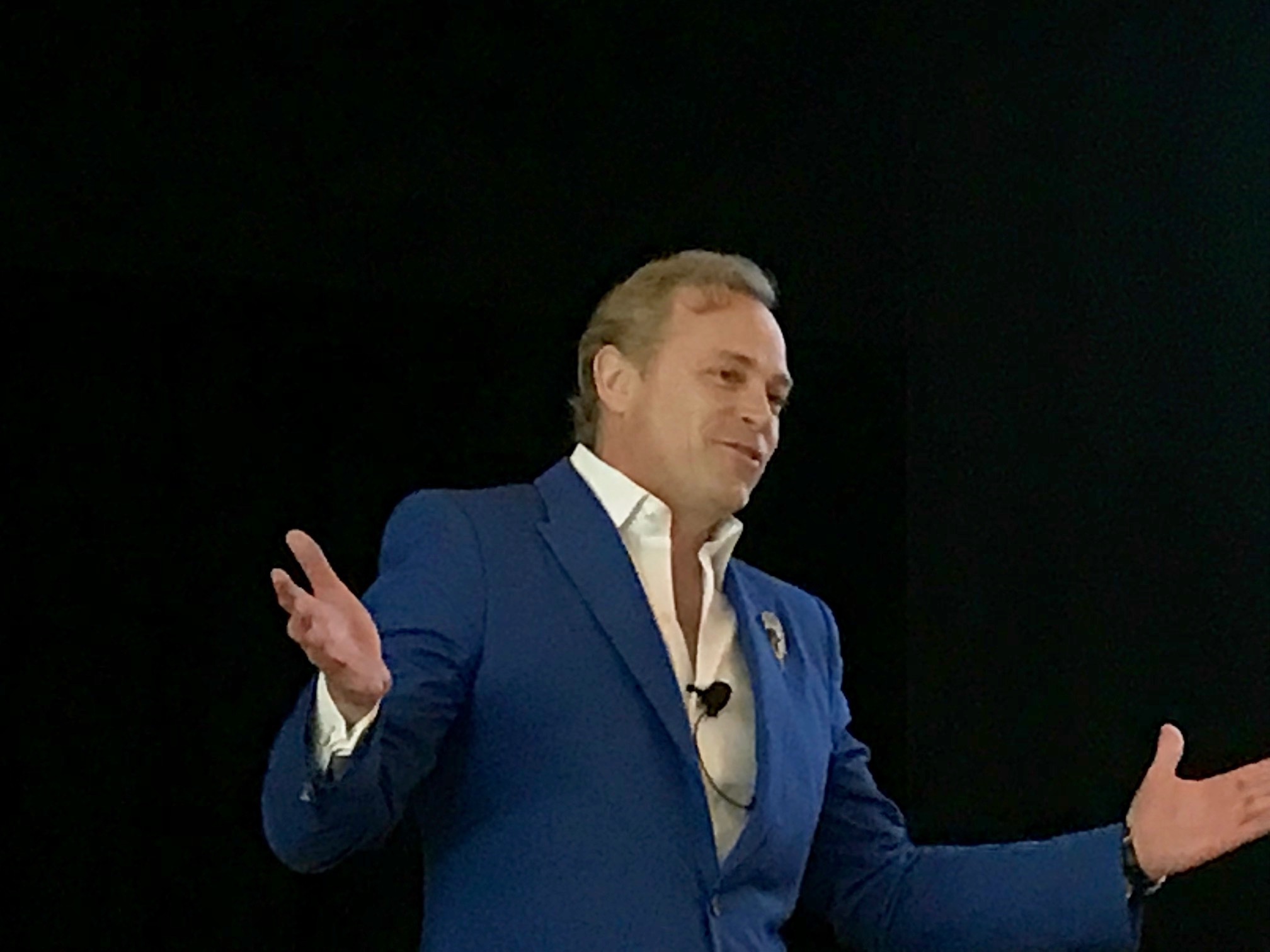 Jean-Charles Boisset spoke at the International Biodynamic Wine Conference

"I feel like biodynamism is something where you get incremental return every year that you do it," said Jason Haas, general manager at Tablas Creek Vineyard. "It's something which is particularly conducive to generational businesses."

Alois Clemens Lageder, a sixth generation wine producer in Alto Adige in Italy near the Austrian border, also spoke at the conference. Lageder farms his family's 135 acres biodynamically. He wants to motivate grape grower partners that sells his winery fruit to convert to biodynamic farming. "It's a learning curve," he said.

Biodynamic principles improve wine quality, Lageder and others said. As a wine producer, he has a responsibility to farm sustainably to pass the property on to his kids, he said. "I need to have a high value for the soil," Lageder said.

According to the Biodynamic Association, "Biodynamics is a holistic, ecological, and ethical approach to farming, gardening, and nutrition." Biodynamics grew out of the work of Austrian philosopher and scientist of Dr. Rudolf Steiner. Steiner, who died in 1925, is also associated with Waldorf education.

The next annual International Biodynamic Wine Conference has not been announced. Candelario said Demeter USA may schedule a conference every other year in different locations.