Innovation + Quality 2018 Announces Paul Draper as Recipient of Lifetime Innovator Award
Terroir-driven winemaker has been a leader in pursuit of quality
April 17, 2018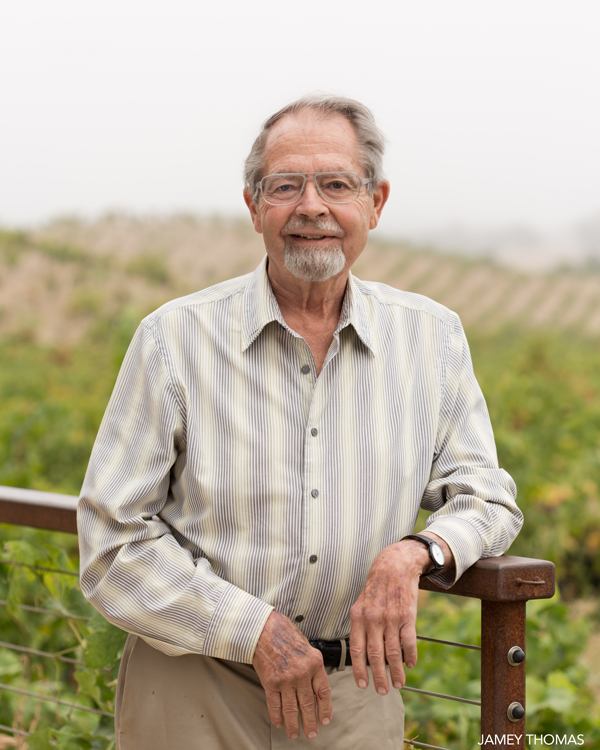 NAPA, CA -- In honor of a lifetime spent dedicated to the pursuit of quality in the California wine industry, the Wine Business Monthly editorial team and the Innovation + Quality 2018 Advisory Board have named Paul Draper, legendary winemaker for Ridge Vineyards, their Lifetime Innovator Award winner. Draper will be honored at IQ 2018 during the general session, and some of his wines will be held at IQ Connect, a soiree held the first night of the conference.
The Innovator of the Year Award is presented at an awards ceremony each year to someone who has a lifetime of innovation in his/her body of work, has fostered innovation among other winemakers and organizations and has made a positive impact on the wine industry through his/her contributions. Members of the IQ Advisory Board voted for the recipient from nominees submitted by the Wine Business Monthly editorial staff. The first award in 2015 was given to Peter Mondavi Sr., Clark Smith received the award in 2016 and Jerry Lohr was honored in 2017.
Paul Draper is a verifiable legend in the California wine industry. He developed a philosophy about how to make wine and how to treat people and he stuck with it. On the world stage his intelligence, curiosity and sense of humor make him an engaging and respected representative for the California wine industry. His Ridge Monte Bello Cabernet Sauvignon is one of the truly iconic wines of the world and has had 50 vintages to prove it.
For 48 years, Draper championed traditional winemaking techniques, promoted the concept of terroir and became one of the first to recognize the opportunities of site-specific, single-vineyard winemaking. He was also among the first to treat Zinfandel with respect and champion the variety as an age-worthy wine of greatness. Draper officially retired as winemaker for Ridge in 2016. He turned operation of the winery over to key staff members who have worked at Ridge for decades.
His accomplishments have been well-documented and he has collected dozens of awards from magazines, wine societies and his peers. The number of winemakers influenced by Draper is impossible to calculate but David Noyes, who worked with Paul for 10 years as assistant and associate winemaker had this to say, "I owe Paul a lot. He is a charming, intelligent man, passionate about winemaking and his role as winemaker for Ridge Vineyards. Many of the young winemakers making single vineyard, small-lot, artisan wines owe a major debt to Paul and Ridge for breaking that ground."
Read an interview with Paul Draper in the April 2018 issue of Wine Business Monthly.
Draper will be presented with the Lifetime Innovator Award during the general session at IQ 2018, held May 23-24, 2018 at the Silverado Resort & Spa in Napa Valley. For more information, and to purchase tickets, visit www.winebusinessiq.com. Early-bird ticket pricing ends April 25, 2018.
About IQ
Innovation + Quality (IQ) 2018 is the fourth annual forum for ultra-premium wineries focused on cutting-edge innovations that advance wine quality. In 2018, the conference has expanded to two days in order to deliver more session content and winemaker trials, as well as networking and collaboration opportunities. This premiere event will take place May 23-24, 2018 at the Silverado Resort & Spa in Napa Valley.
This event is produced by Wine Business Monthly, the leading print publication for the wine industry, in partnership with Napa Valley Vintners and the Napa County Farm Bureau. For more information, visit www.winebusinessiq.com.