Mark Vlossak Brings St. Innocent Winery "Back to His Roots"; Moves to New Facility
St. Innocent Winery in the Willamette Valley is downsizing and moving to a new location in the South Salem Hills.
Owner Mark Vlossak on Friday said he has sold his winery facility west of Salem to his partners Tim and Kari Ramey of Zenith Vineyard LLC. Vlossak also sold his minority interest in the 83-acre vineyard which the Rameys continue to own.
Vlossak is relocating St. Innocent Winery to the South Salem Hills in Jefferson, Oregon, where he has purchased a 47.5-acre property close to the Interstate 5 corridor. There, he plans to build a new winery and plant the vineyard to Chardonnay and Pinot Noir. Initially, the vineyard will be 15 acres. St. Innocent Winery produces still and sparkling wines. A sparkling wine should be released in 2020 and a second in 2021.
Vlossak wanted to be a smaller producer and built a more intimate tasting room, he said. The new St. Innocent Winery will produce 6,500 cases annually instead of 10,000 cases. After 30 years in the industry, he is returning to his roots, he said.
"It was too good an opportunity to resist," Vlossak said. He wanted to find a way to pass the winery down to his daughters, in part by simplifying his business. "I'm thrilled," Vlossak said. "This is about passion, not cash."
The facility west of Salem included an area for special events, where the Rameys schedule about 85 wedding, corporate and other events each year. That business is expected to expand, the Rameys said.
Tim Ramey said St. Innocent Winery will remain open near Salem until April. A new name for the facility will be announced Monday, Jan. 15.
The Ramey's Zenith wine label will continue to be produced at the former St. Innocent Winery facility. "It was a great opportunity for us," Tim Ramey said.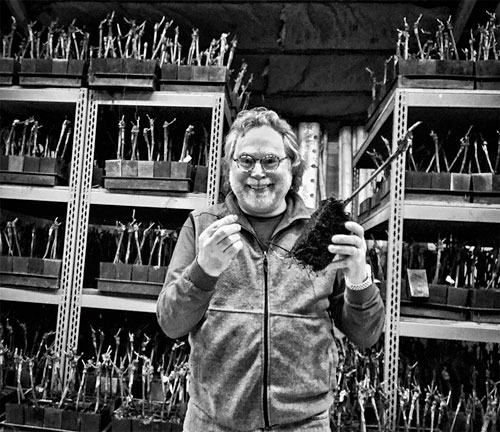 Mark Vlossak, founder, St. Innocent Winery