More than 2.6 million gallons of fire retardant dropped
Map shows where retardant dropped in Napa County
Over the past two weeks, air tankers and helicopters doused fires in the Wine Country with water and wildfire retardant, a pinkish, sticky material that slows fires down.

Altogether, more than 2.6 million gallons of retardant were dropped from Oct. 8 through Oct. 19 on clusters of fires in Napa and Sonoma counties, according to Cal Fire.

The sticky material – water mixed with dry powder of diammonium phosphate, a fertilizer material – did hit six vineyards and an orchard in the Atlas fire, according to Cal Fire map prepared for the Napa County Agricultural Commissioner. The orchard was near a cluster buildings saved in the fire.

Similar maps have been requested for the areas in the Tubbs and Nuns fires.
During the past two weeks, vineyards, high in moisture content, have acted as fire breaks, observers have said. For that reason, Garrett Buckland, president of the Napa Valley Grapegrowers and a vineyard consultant, anticipates very few vineyards were hit with retardant.

Ninety percent of the fruit was picked before the fires started, he said. Generally speaking, wineries will not accept fruit covered with retardant. "We don't want it for a quality standpoint," Buckland said.

The retardant, which remains effective when dry, is considered essentially nontoxic and safe, according to Phos-Chek, the company that supplies the retardant to Cal Fire. Cal Fire trainers have even been known to eat the salty mixture with nachos to try to make the point that the product — about 85 percent of which is water— is safe.
More about 'PHOS-CHEK® FIRE RETARDANT' can be found here.

Still, the state agency does not recommend consuming fruits or vegetables covered with the sticky chemicals.

Napa County's chief public health officer, Dr. Karen Relucio, said in an advisory the public should not consume fruit or vegetables hit with fire retardant. That includes grapes. Retardant residues should be washed with mild detergent as soon as possible. Mushroom hunters should wait until after vegetative regrowth has occurred to resume foraging.

Agricultural Commissioner Greg Clark called the advisory "common sense."

To prepare the retardant, crews mix the dry powder and water in large-size containers that are not food-grade. "It's not made in a bakery," said Cal Fire Battalion Chief Shem Wilkins, air support supervisor.

During the fires that started Oct. 8 in the Wine Country, Cal Fire coordinated air operations from multiple airports, including Virgil O. Parrett Field in Angwin. The air fleet that dropped retardant included DC-10s, Skycranes and other helicopters.

Cal Fire Battalion Chief Chris Willson, air support supervisor, said up to 21 helicopters were based at Angwin's airport, including two Skycranes.

To allow for quicker turnaround to and from the Nuns fire, Phos–Chek on Oct. 15 set up a mobile unit at the end of Niebaum Lane in Rutherford, close to Inglenook. The unit was operational the following day.

Over the next few days, the Phos-Chek team used a total of 47 bags, each filled with 2,000 pounds of dry powder known as Phos-Chek 259 – FX, the only product approved for fixed-tanks helicopters. The dry power was mixed with water trucked from Rutherford's fire station. About 1,980 gallons is needed for every 2,000 pounds of dry powder to produce 2,105 gallons of retardant.

Two 10,000-gallon orange giant pumpkin-looking pools served as storage. Once mixed, the retardant was pumped to a nearby field, into two 5,000-gallon dip tanks – one for the product and the other to rinse.

Helicopters hovered above the tanks to pump the retardant into tanks and buckets set up before returning to the fire lines. Helicopters that dropped water used vineyard ponds for re-supply.

Joe Hart, manager with Phos–Chek, helped managed the unit with Steve Robles and two others. "The operation was very smooth," Hart said as the crew packed the mobile unit on Thursday.

Inglenook, which praised the first responders who worked around the clock to keep the community safe, said all its buildings were unharmed by the fire, according to a message posted on its website.

While the clusters of fires that consumed about 162,000 acres in Napa and Sonoma counties were nearing full containment, dozens of vineyards and ranches remained off limits.

Clark and Sonoma County Agricultural Commissioner Tony Linegar and their staff continued to coordinate escorted access to the properties in restricted areas. The permits are good for 12 hours. As of last Thursday, Clark had issued 422 permits. Linegar had issued 190 permits as of Friday morning, with requests continuously coming in for properties in the Glen Ellen and Kenwood areas.
Map
Cal Fire map shows areas were agricultural properties were hit with retardant in the Atlas fire near Napa. The planes dropped retardant to slow the fire and save buildings. Click here to for a higher resolution version.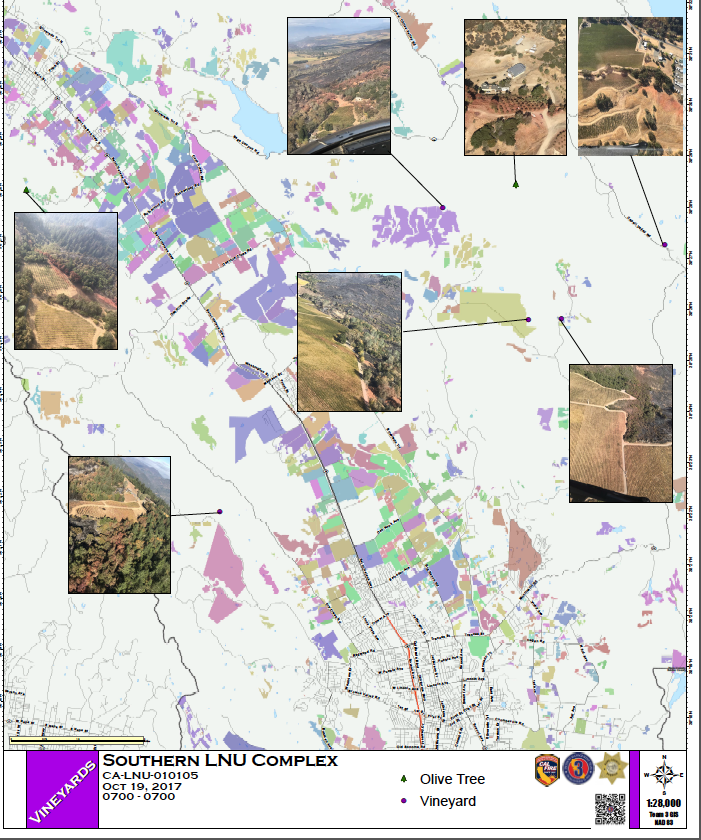 A helicopter dropping fire retardant last Tuesday near St. Francis Winery & Vineyards near Kenwood.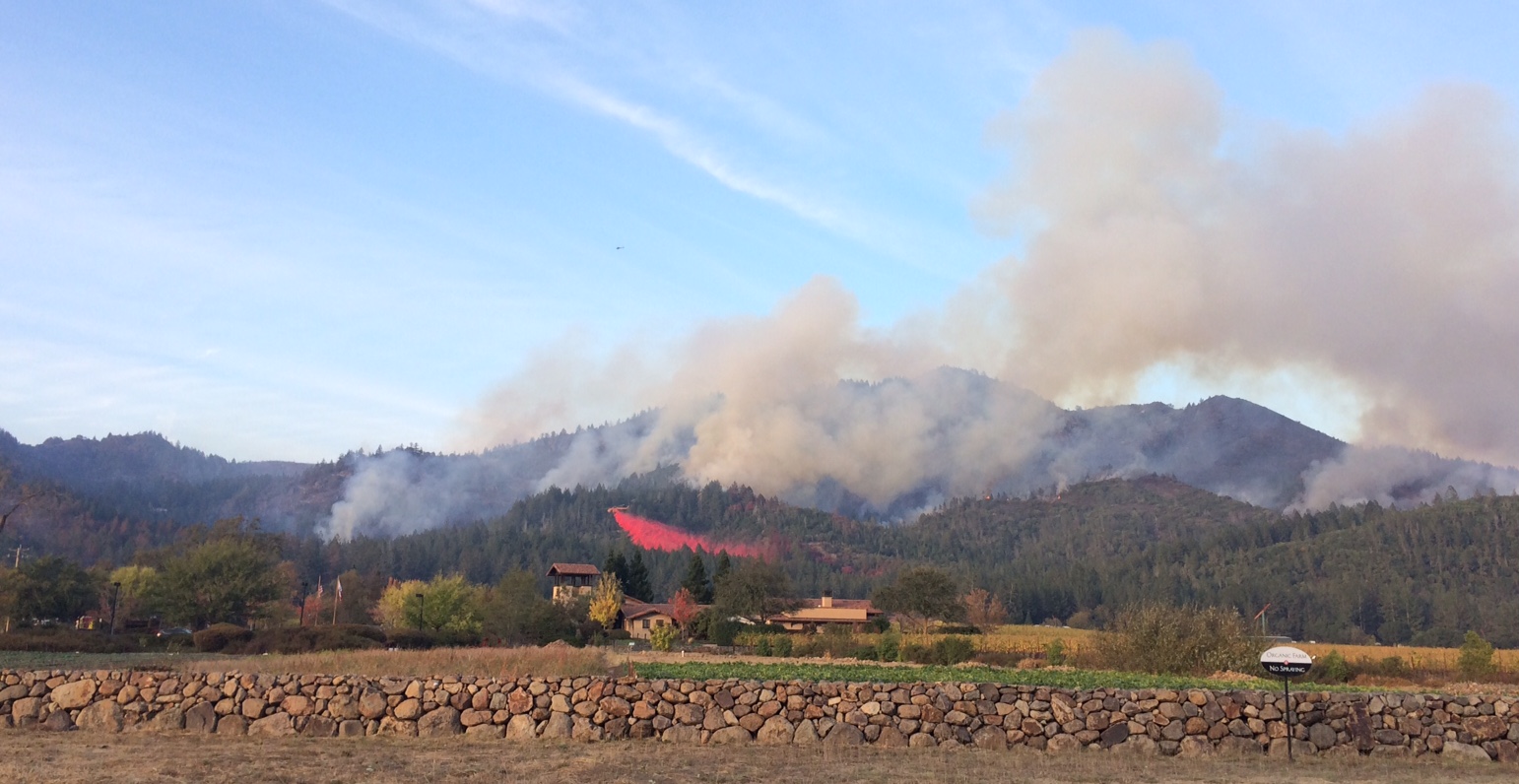 Bags of dry powder are mixed with water in a tank to make wildfire retardant.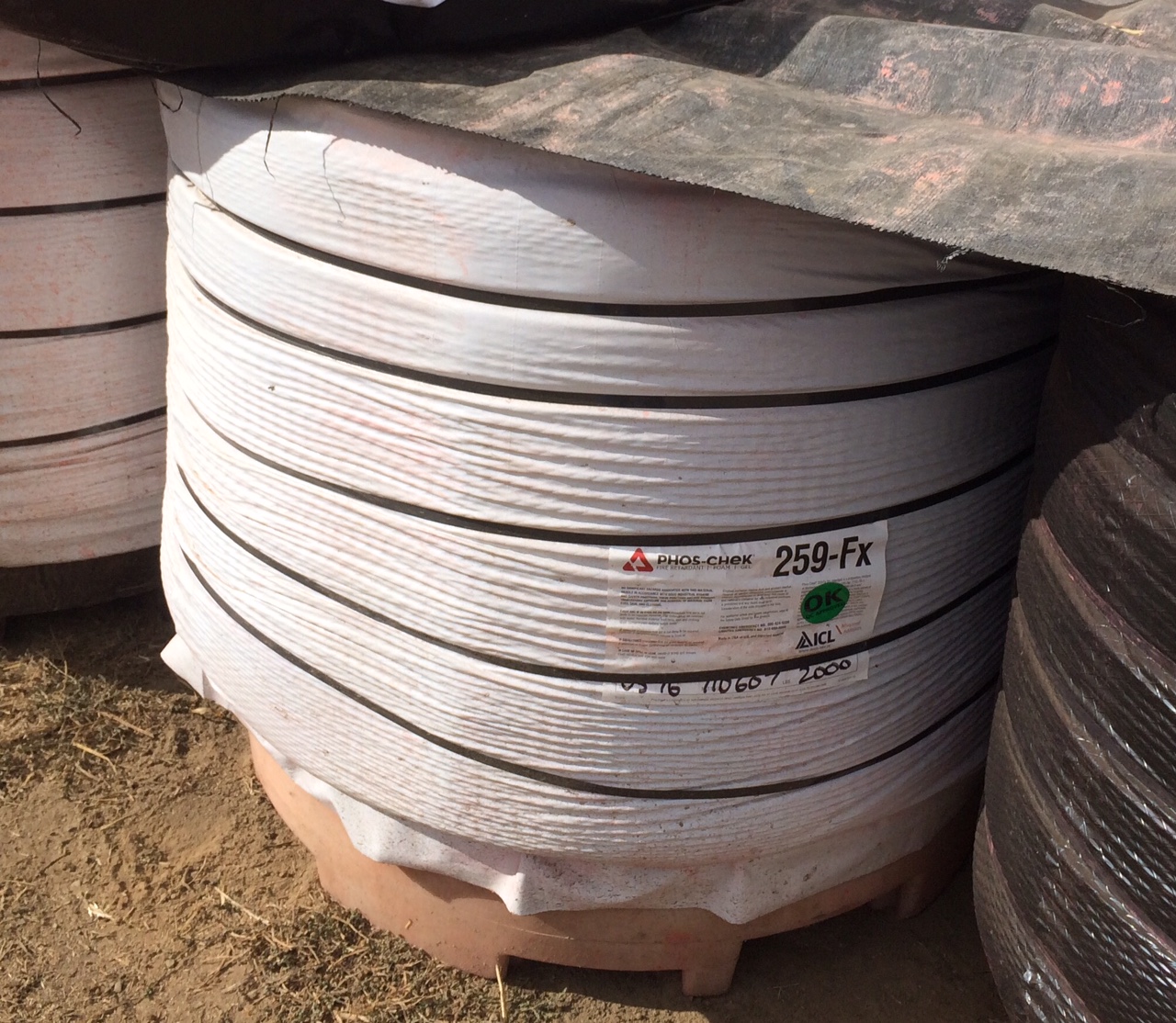 Phos-Chek set up a mobile unit at the end of Niebaum Lane near Rutherford to allow helicopters quick turn-arounds to fight the Nuns fire.