Harvest Still Going in Napa, Fires Still Burning, Officials Look Toward Recovery Phase
Permits issued to ensure safely and coordination with the emergency operations center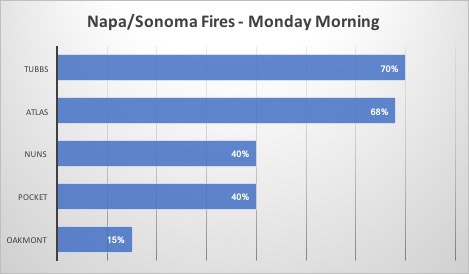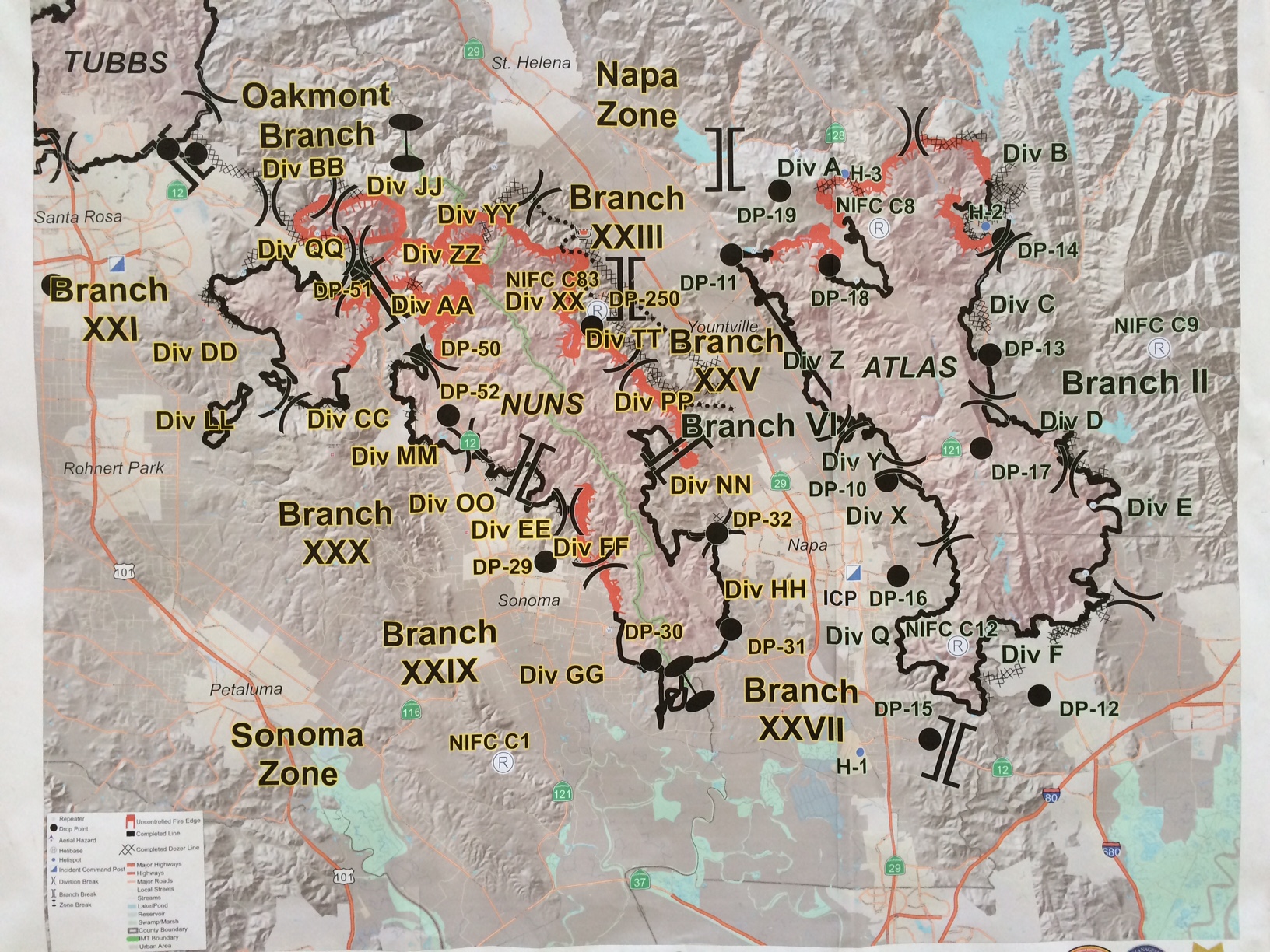 Firefighters from throughout California continued to make progress in putting out the fires in Napa and Sonoma counties Sunday. Officials said they were moving toward the recovery phase of one of California's worst disasters.
On Sunday, Napa County's Agricultural Commissioner Greg Clark and his staff were busy issuing permits to give vineyard owners and managers access to properties in restricted areas along Sage Canyon and Soda Canyon roads. As of mid-afternoon Sunday, the office on Soscol Avenue, had received 170 requests since Saturday and issued about 35 permits, said Agricultural Commissioner Greg Clark.

The Agricultural Commissioner office issues the permits to make sure the area is safely accessible in coordination with the emergency operations center. Issues include road safety, downed power lines and debris removal. "Just because there is no fire, doesn't mean it's open access," Clark said. People with permits are escorted in and out of the restricted areas such as Soda Canyon and Sage Canyon roads.

The owners – or their authorized representatives – have to come in person to the Agricultural Commissioner's office on Soscol Way to obtain the signed permit. The required information includes company name, contact information, type of activity, access date and time, duration of time access needed and location of the property.

The permits, which give access to the properties for a 12-hour window, are also being issued to winery personal, ranchers, bee keepers and others who need to pick grapes, irrigate, set up generators or perform other ag-related activity.

Cal Fire officials said that grapes contacted with fire retardant are not safe for humans and should not be harvested. It forms a pink crust.

Cal/OSHA on Friday issued an advisory after reports of vineyard workers observed working in fields. Employers should provide dust masks labeled N-95, N-99, N-100, R-95, P-95, P-99 or P-100. The masks must be labeled and approved by the U.S. National institute for Occupational Safety and Health.

On Sunday, Rob Keller of Napa Valley Bee Co. stopped by the Agricultural Commissioner's office to pick up permits to check on bees.

His first stop: a property along Soda Canyon Road. He wants to make sure the bees are coming and going, bringing in pollen. "If they're bringing in pollen, I'll be really excited. I may not even go any further than that. If they're not, I'll lift up the lids and see what's inside of it looks like.

Bees in Yountville were fine. But others in Sonoma County by Sears Point had some "interesting" dust on them, he said.

The permits were being issued as grapegrowers and winemakers in the Wine Country evaluate their next steps, including whether to pick or not.

In Sonoma County, Sam Coturri of Sixteen 600 winery, whose father, Phil, owns Enterprise Vineyards, a vineyard management company that farms organically 750 acres in Napa and Sonoma counties, has not been able to access all the properties to assess the damage. Eighty-five percent of the properties have been affected, he said.

The company, which has been harvesting in Oakville and the Sonoma Valley, still has 30 percent left to pick, he said. 'We have to go out there and save our livelihood," he said Sunday.

On Sunday, Coturri was checking on vineyards in the Moon Mountain District above the Sonoma Valley. Grapegrowers now are being pulled "in a hundred different directions," he said.

Coturri, who has been staying with friends in Petaluma after being evacuated, praised the volunteers and firefighters who helped save this parents' home, which still stands, 1,000 feet above Sonoma Plaza, saying he does not know if he'll ever be able "to express the depth of gratitude to these people."

Napa County grapegrower Jen Thomson on Sunday said her father, George, lost his house in the hills east of Napa. While dealing with the loss, Thomson is also debating whether or not to harvest merlot at the family vineyard off Highway 128. The other fruit in Carneros has been picked.

For one, she feels very strongly about the workers' safety, adding she is considering machine harvesting the property. "I am not racing to get that fruit," she said.

There is much fruit left to be harvested in Napa County, much more than the 10 percent of the harvest that has been reported to the public, Thomson said.

In the meantime, Thomson wants better coordinated information efforts in the ag community.

On Sunday, firefighters continued to contain fires in Napa and Sonoma counties.

Napa County Sheriff's Office also lifted evacuation orders in the city Napa, as well as Gordon Valley Road and Wooden Valley Cross Road in eastern Napa County near the Napa/Solano county line.

In Napa County, Calistoga residents were allowed to go home Sunday, four days after the Tubbs fire started burning on Mount St. Helena. Calistoga residents, whose town of 5,100 was evacuated after the Tubbs pushed toward Mount St. Helena, were allowed to return home.

In Sonoma County, the Sonoma County Sheriff lifted evacuation orders in several areas, including north of Larkfield and Wikiup north of Santa Rosa.

As of Sunday evening, the Sonoma County's fires, including the Tubbs fire, which devastated entire neighborhoods in Santa Rosa a week ago, had burned more than 48,600 acres and were 40 percent contained. The Sonoma County Sheriff's Office has confirmed 22 fire-related deaths.

In Napa County, the fires have scorched more than 51,000 acres and destroying 300 structures. The Napa County Sheriff's Office has confirmed six fire-related deaths.

As of Sunday evening, the Atlas fire, which burned nearly 4,900 acres east of Napa toward Lake Berryessa and Solano County, was 60 percent contained, according to Cal Fire.
The Napa County Agricultural Commissioner office is located at 1710 Soscol Ave., Suite 3, Napa.

To gain access to vineyards, call: 707-253-4357 or email: agcomfire@countyofnapa.org; or fax request to: (707) 253-4881. Leave Name, company name, contact information, type of activity, access date and time, duration of time access needed, location of the property.
The fires burned Sunday in Napa County above Oakville and Rutherford west of Highway 29.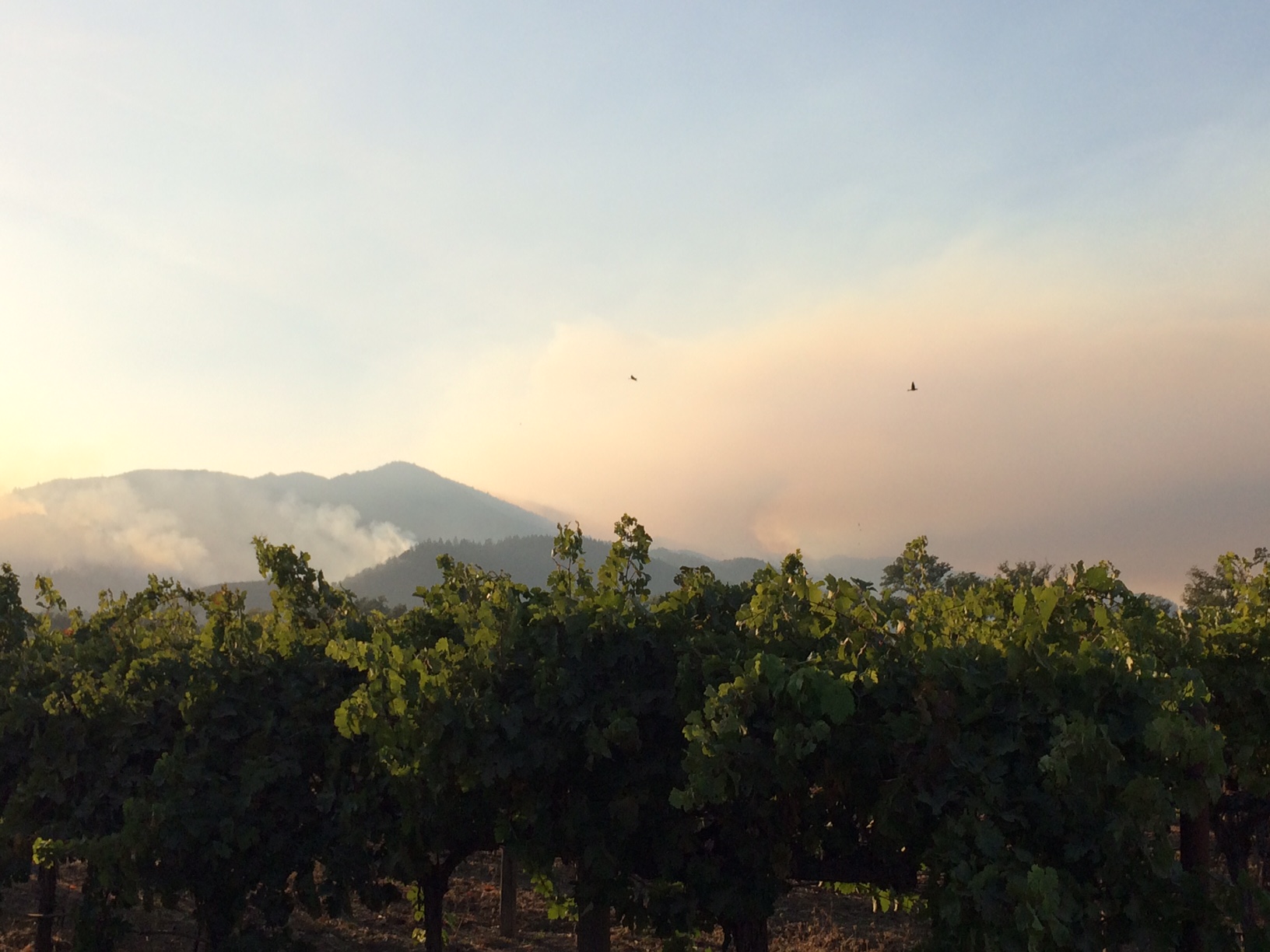 Smoke and flames were visible Sunday in the hills east of Highway 12 near Glen Ellen and Kenwood. Other active fires Sunday were in Oakmont near Santa Rosa.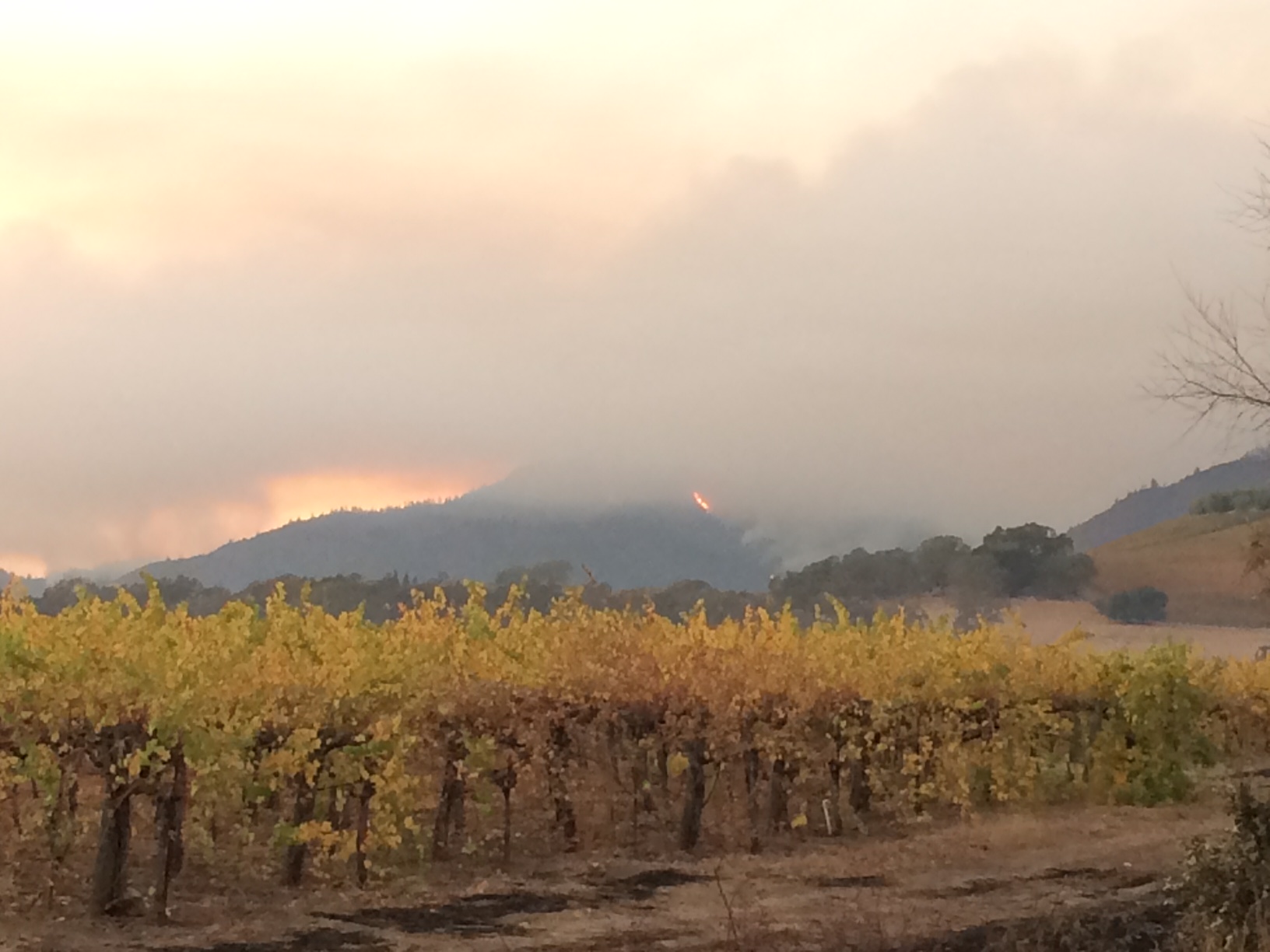 Napa County Agricultural Commissioner Greg Clark has been issuing permits to allow vineyard, ranchers to vineyards and ranches in restricted areas. The applications are being assessed in coordination with the incident command staff.