Hurricane Irma Shutters Restaurants Across Florida
The situation overall in most of the state is better than expected. One can only hope that the restaurant community will be even better prepared next time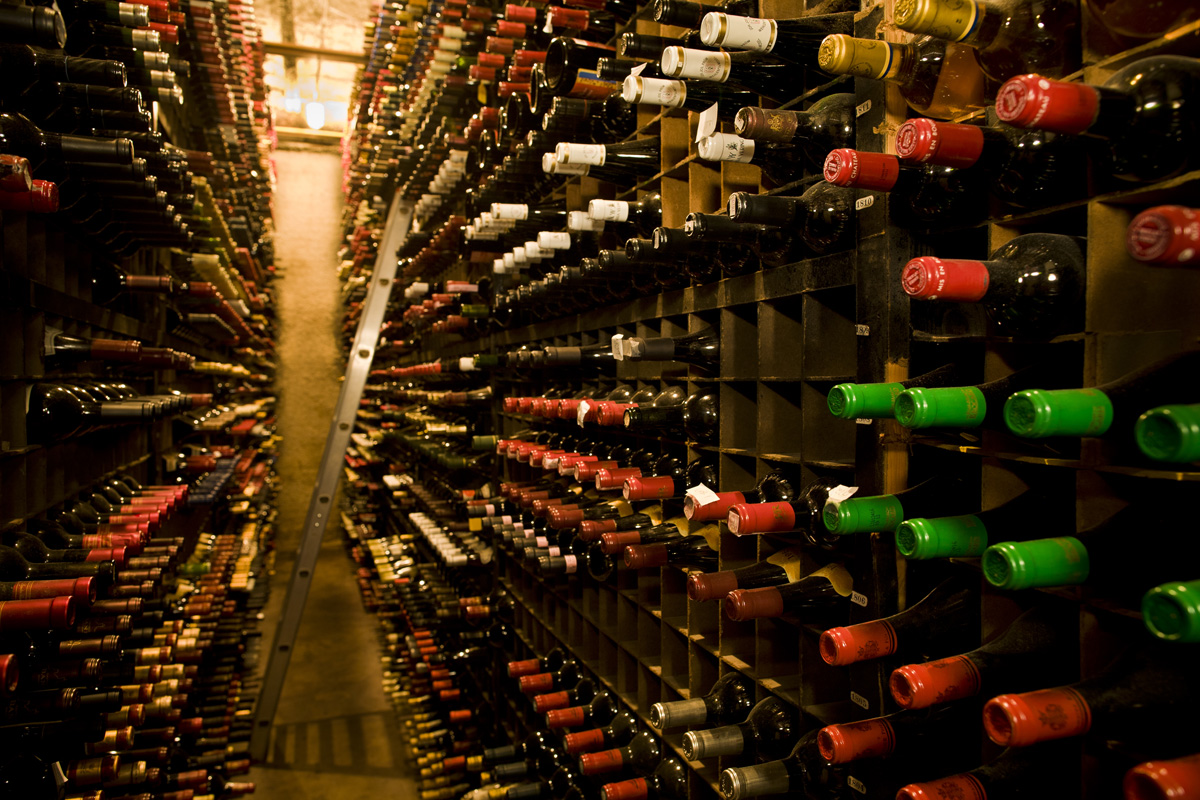 The Florida Restaurant & Lodging Association's website featured multiple links about preparing for Irma posted in early September. As of today their voicemail still has an out-of-office message and they didn't return calls. That was the case with close to two dozen Florida restaurants that I reached out to in the last two days.
Operators surveyed by WBM said the damage done was enormous and many have yet to take stock of what may be in store for them when they reopen. They all said that their staff and clients' safety was their top priority so they closed and evacuated mid last week to give everyone time to hunker down or evacuate.

At Bern's Steak House in Tampa, which is famous for its iconic wine cellar (pictured above), Brooke Palmer Kuhl, the head of public relations for the Tampa-based restaurant says that staff and guests "dodged a bullet," and that "in our 62-year history we have never felt so worried.'

Aniece Meinhold, the owner and general manager of the one-location Phuc Yea Vietnamese restaurant in Miami said that today [ed: tues] is the restaurant's eighth consecutive day closed and that she stands to lose a quarter or more of the month's revenue. That is a loss that in the worst case scenario she says could going into the six figures. She added that she opted not to buy hurricane insurance, the owner has not been supportive and that the restaurant also had to spend significant funds to build 14-foot wood panels to secure the restaurant's myriad windows.

Much of Miami is still without power and that includes Meinhold. Almost all of them had yet to go back and reopen their restaurants. At Macchialina, an Italian restaurant in Miami Beach, owner Jacqueline Pirolo said the restaurant lost power and that she had yet to go back and see what other damage had been done. While it is a given that any fresh product will need to be thrown out, but she still has hopes for the wine.

On the Good Side

The crisis in Florida unfolded very differently than in Houston. Most residents, and restauranteurs, had enough time to evacuate before the storm hit. The hardest hit areas are likely to be around the West Coast areas of Marco Island and Naples, whose residents didn't have enough time to leave before the storm veered to the West.

The airport in Miami just reopened and there was still a curfew on the beach as of yesterday. Priolo hopes to reopen today [ed: Tuesday] just to welcome those coming back from tough experiences and host them with a limited menu. She has high hopes that all the wines, put on high shelves, will have weathered the storm.

Unlike in Houston, where downtown restaurants remained somewhat unscathed, there were few first responders for whom to cook. There was, according to the few operators that I spoke to, also little online and social media-driven communication. While what was miraculous in how Houston residents came together to heal and deliver food to those who needed it has yet to be seen in Florida as the state picks up the pieces.

Kuhn said that Bern's is like a fortress and that the fortified cellar stayed at 55 degrees throughout the storm, so all should be well when they got back in to open up for business. She also added that no one cared about revenue lost and that the top priority was the safety and security of staff and their families.
Priolo entertained the night before she closed the restaurant cooking up a lavish feast for staff and friends with everything she had left in the house. She also enjoyed a 2008 Ciacci Piccolomini Brunello during the downpour before leaving town.

"We are a really close-knit community here," she added. She hopes to be open by Wednesday of this week. Kuhl added that the Tampa restaurant community is super supportive so "everyone will pitch in." She added that "I am devastated for our friends in the Keys and down South." She hopes the restaurant will reopen in the next day or two.

In retrospect the situation overall in most of the state is better than expected. One can only hope that the restaurant community will be even better prepared next time.