Clos Solène Purchases Estate Vineyard in Paso Robles
Boutique winery finds a new home in Willow Creek District AVA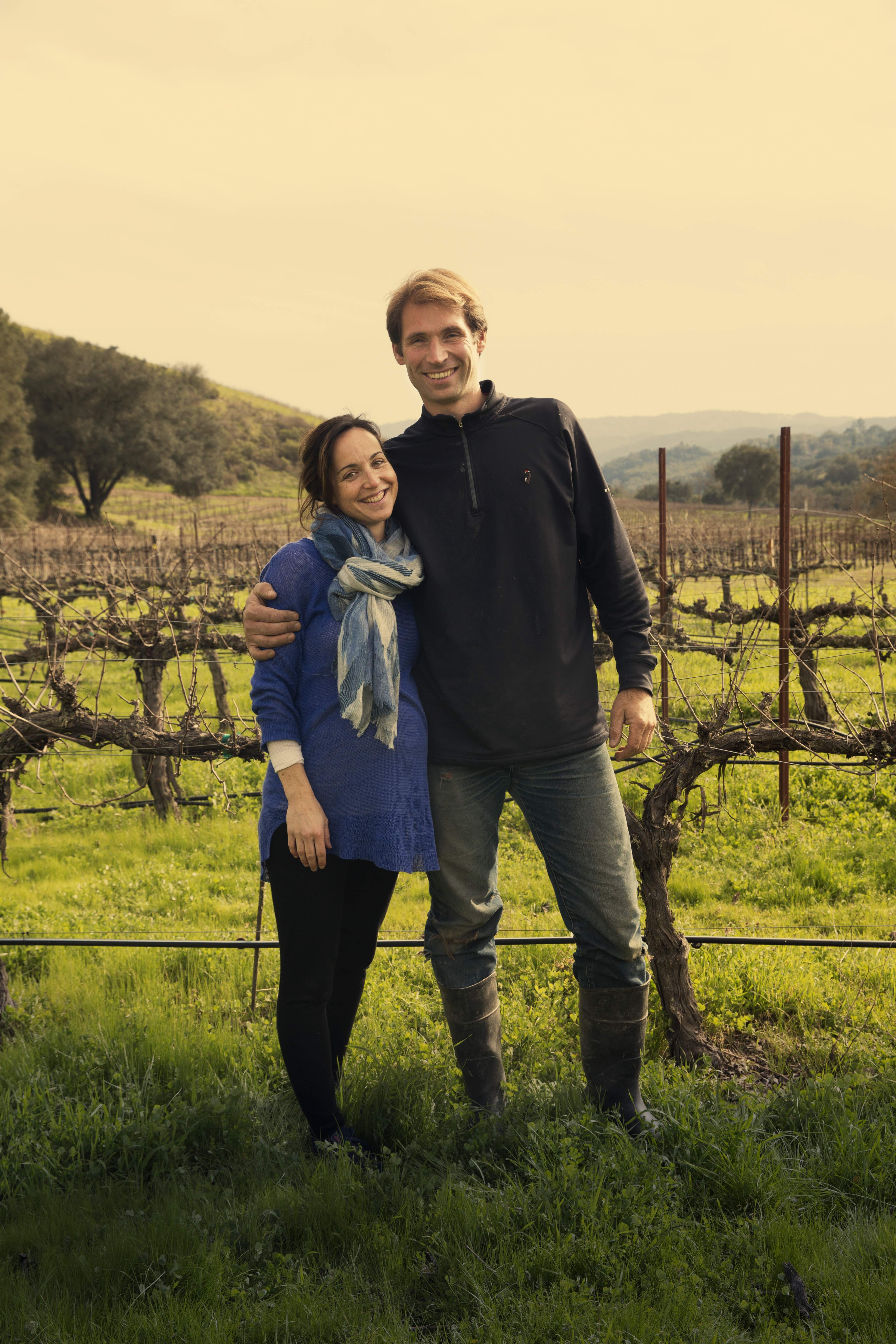 (Paso Robles, CA) – Guillaume and Solène Fabre, owners of Clos Solène have purchased a 28-acre estate property in west Paso Robles. Formerly Pipestone Vineyards, the property will be the new home to the Clos Solène Estate - complete with a winery, vineyard and tasting room. The ten-year-old brand has made a quick, but indelible mark on the Paso Robles wine community, with numerous accolades and high scores for its wines.

Located in the Willow Creek District AVA of west Paso Robles, the property includes the winery, tasting room and eight acres of organically-farmed vineyards, planted primarily Rhône varieties and Cabernet Sauvignon. Being located between two of Paso Robles' most notable vineyards – Saxum and L'Aventure - made the move for the Fabre family too much to resist.

"When we started our brand in 2007 our goal was to land in our own 'clos', or enclosed vineyard, to live and raise our children" said Guillaume. "Having our own estate will only continue to increase our wine quality and we're excited to be able to share this with our members."

Fabre plans to keep the vineyard, which was planted in 2000, and graft onto the established rootstock - regenerating the vineyard with special selected clones that will work best in the microclimate. Fabre anticipates expanding the vineyard ten additional acres, planting the hillsides Rhônes while keeping the Bordeaux varieties in the deeper soils.

Fabre will keep many of his existing fruit sources, which are located primarily in the Adelaida and Willow Creek Districts of west Paso Robles. The Clos Solène wines are predominantly Rhône and Cabernet Sauvignon based blends, with Fabre explaining that his true philosophy is to "find the exact terroir and microclimate for each of the varietals." He explains "we source Bordeaux varieties and Rhônes differently, depending on where they're planted. Paso is amazing for this reason and can perform perfectly on both styles."

The tasting room on the property will undergo a facelift before opening in mid-April, with tastings by appointment only. In the future, they will expand the opportunities to explore the brand, with in-depth tastings and walking tours of the vineyard. The existing Clos Solène tasting room, located in Tin City, will remain open for both walk-in and tasting appointments.

About Clos Solène
Born into a winemaking family in France's Languedoc, Guillaume Fabre came to Paso Robles in 2004. He worked with L'Aventure Vineyard for ten years, honing his vineyard and winemaking skills. Driven by an energy to seek out diverse terroirs, fruit, and barrels, he makes the best possible blends under the successful boutique label, named for his love, Solène. Starting with just two barrels of wine in 2007, he started the brand and has grown steadily, producing roughly 2,500 cases last year.
Solène was raised in a small town in northwest Bordeaux, and grew up like all the children in the region, harvesting in September, and learning about winemaking from friends and neighbors. She studied Spanish Language, Literature and Civilization at the University of Bordeaux, France, and Seville, Spain.
Clos Solène wine tastings are by appointment, Monday through Thursday from 10:30 a.m. to 4 p.m., Friday through Sunday from 10:30 a.m. to 5 p.m. The current tasting room is located in Tin City, 3050 Limestone Road, Paso Robles.

The new tasting room is located at 2040 Niderer Road, Paso Robles, 93446. For appointments, please contact the winery: 805-369-2036, www.clossolene.com