Virginia Wineries Focus on Old World Roots
Growing production and distribution is a focus as the state becomes the fifth largest producer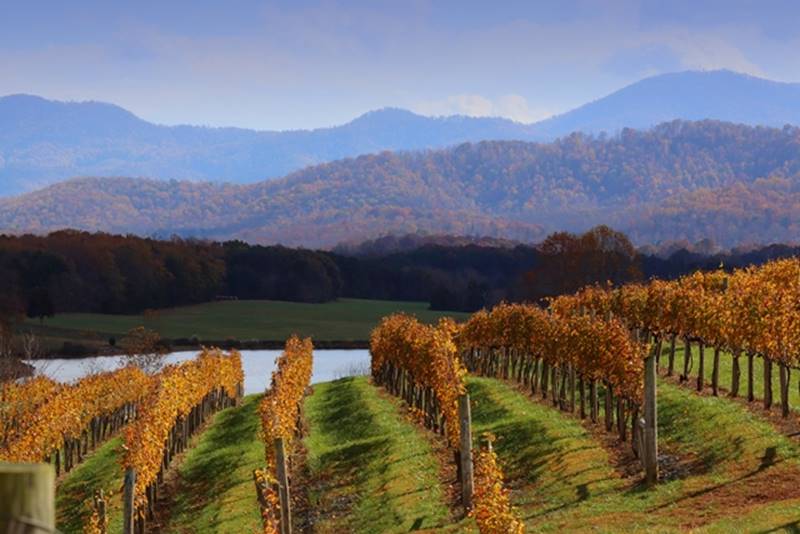 The governor of Virginia, Terence Richard McAuliffe, came to San Francisco this month to celebrate and pour the four Virginia wines that won medals in the San Francisco Chronicle Wine Competition. He stressed the state's historical ties and said that partially as a result the winery business was booming.

Todd Haymore, the state's Richmond, Virginia-based secretary of commerce and trade, stressed how Virginia's terroir and wine production embody a mix of both Old and New World styles. Bartholomew Broadbent, the CEO of the Richmond-based importer Broadbent Selections and agent of the Italian-owned winery Barboursville Winery added that, "Virginia wine has a more European style, in terms of structure, balance, flavor profile, alcohol content and elegance, so it will appeal more broadly in America as the trend goes against high alcohol, high extract wines."

Haymore added that with the recent growth in the wine industry grapes are now found all over the state from the Eastern Shore to areas where there were once coal mines. While the gap between the United State's No. 1 and No. 5 producer may be huge, "we will never be California, Washington or Oregon, but Virginia does combine the best of both New and Old World quality wines produced in an attractive place." He added that more than two million tourists visited the state's wineries in the fiscal year ending in June 2016.

The state's 261 wineries produced 705,200 cases of wine last year from dozens of varietals, according to Annette Ringwood Boyd, director of the Richmond-based Virginia Wine Board Marketing Office. Virginia wines are distributed in 22 states, as well as parts of Europe and China.

Varietal Style
The state has long focused on Viognier as its signature white grape and Cabernet Franc and Petit Verdot as two of its top reds. However many in the business think it is time for producers to move beyond those limitations.

"Virginia prematurely jumped onto the bandwagon of declaring signature grapes," said Broadbent. Frankly, Virginia makes outstanding wines from so many varieties that I think they should scrap the signature grape idea," he added.

From a price to value standpoint many Virginia wines over deliver in value. While, given the economies of scale, Virginia wine prices may never dip to those of commercial wines produced on the West Coast they have become more affordable over the years. The Jefferson Vineyards 2015 Viognier and the Narmada Winery 2014 Yash Vir Bordeaux Blend, both priced at approximately $30 according to Wine Searcher, were beautiful examples of the aromatic complexity and balanced acidity of many of the new generation of Virginia wines.

Ninety-five percent of the wines are consumed in-state, according to Boyd. She added that Virginia is "becoming less of an insider secret. Though truthfully, they are hard to find because of out-of-state to production limitations." While pricing on wines from small- to medium-sized producers—the average Virginia winery has 15 to 20 acres according to Boyd—is never going to be truly competitive, most can hold their own against similarly opinion and my own.

"Brand 'Virginia' is only just starting to grow beyond the tri-State area," added Broadbent. Part and parcel of the growth process will include increasing local respect for the wines and encouraging sommeliers across the country to take an interest in them and how their take on Viognier or a Bordeaux blend may be different than wines produced both in France and the West Coast.
If Virginia really wants to take the reigns as "Oldest new World wine producer" in the United States it may well need to continue to demonstrate both its historical credibility, and a studied evolution of its wines, much like South Africa and Chile have done in the international arena.