People News Recap from 7/1 - 7/7
Wine industry people on the move from July 1 to July 7
July 07, 2014

Quintessential Welcomes Kim Braddock as Florida State Sales Manager
Braddock will oversee all sales and promotional activities for Quintessential's roster, working closely with the management and salesforce of Republic National Distributing Company (Quintessential's exclusive distributor in Florida) to help drive sales. More...



Giuseppe Luisi Joins Quintessential As Tri-State Sales Manager
Liusi will manage the company's portfolio and sales, interface directly with Quintessential's distributors in the three states, as well as work with the company's other New York area salespeople to help drive off- and on-premise sales. More...

Edward S. Buckler Elected to the National Academy of Sciences
His research on the mechanisms controlling diversity in maize has improved the crop's nutritional value and has led to the development of molecular tools now being used to study the genetic foundations of a wide range of other plants. More...

Copper Peak Logistics Names Meghan Letters as Account Manager
Her responsibilities will include client support, account development, and preserving the hands on service CPL is known to deliver to its customers. She previously worked at West Coast Wine Partners in Sonoma. More...

Intellectual Property Attorney Kevin Regan Joins Miller Nash in Seattle
He provides counsel on formation, corporate, securities and financing, trademark and brand development, regulatory and governmental affairs, real estate, mergers and acquisitions, and litigation. More...

Intellectual Property Attorney Lance Reich Joins Miller Nash in Seattle
Reich practices in the area of intellectual property with significant experience in patent preparation and prosecution, primarily in the electrical and computer-related arts. More...

Charles Bradwell Ish Passes at 67
Charles Bradwell Ish, better known as Brad Ish, passed away on May 22 at the age of 67 after being diagnosed with pancreatic cancer just two months prior. He was a beloved grandfather, father, brother, uncle, and friend to many. More...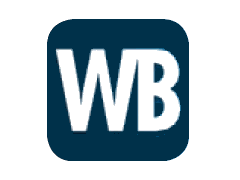 Richard Keehn Receives CAWG Leader of the Year Award
"Richard recognized four decades ago that winegrape growers would be better-served in California by uniting around their strengths and common goals," said Heidi Scheid, CAWG chair. More...

Long Island wine community mourns loss of Ann Marie and Marco Borghese
Just days after hearing that Ann Marie Borghese quietly lost her courageous battle with cancer, we learned of the sudden loss of her husband, Marco Borghese, in a tragic car accident. More...