Wind Gap Winery Finds New Home
Pax and Pam Mahle's Wind Gap Winery opens its new tasting room at Sebastopol's The Barlow
April 22, 2014
PRESS RELEASE
Sonoma County, CA – The Barlow, fast becoming a wine country destination in Northern California, has welcomed a new winery and tasting room: Wind Gap.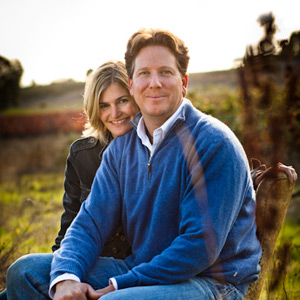 "Home to food producers, winemakers, brewers, distillers, and artists, The Barlow is the first business community in the U.S. to focus on connecting customers not only with products and the people who make them, but also with the production itself," says The Barlow community's website.
From a distillery and local ice cream producer, to artist studios, micro-breweries, wineries, coffee roasters, and a yerba mate producer, the Barlow is comprised of a spirited, creative community of artisans, plying their wares and building their dreams.
"The Barlow buzzes with creative energy. It's a great place to be; this community feeds off of one another. We inspire each other to stay dynamic and relevant. Visitors seem to decompress as soon as they arrive here. They sense that we're all here, doing what we love," says Pax Mahle.
Pam & Pax Mahle's project, Wind Gap Wines is a small, boutique winery. True to its name, Wind Gap Wines embraces and celebrates the forces of nature that shape wine. Many of their vineyards are planted along — or are directly influenced by — various natural wind gaps. These geological breaks in the coastal hills funnel inland and strongly influence the growing and ripening of Wind Gap grapes.
The Barlow is located near downtown Sepastopol. To learn more about The Barlow, please visit thebarlow.net. To learn more about Wine Gap Winery, visit windgapwines.com.
The Wind Gap tasting room will host an open house on Saturday, April 26, between 11:00 a.m. and 2:00 p.m.