New Releases: Anivin de France Introduces Vin de France Wines to the U.S. Market
A New Generation of French Wines for the American Palate
October 22, 2013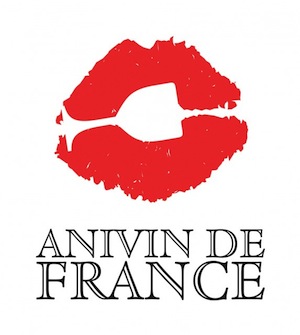 PRESS RELEASE
October 22, 2013 – Anivin de France, a French wine trade education and promotional organization, has introduced Vin de France wines to the U.S. market. Vin de France wines represent a simplification for the French offer in the USA market with a focus on four key elements all clearly distinguished on the label: 1. wine brand 2. the taste profile through the varietal 3. the vintage and 4. country of origin.
"Vin de France wines, represent a new way of producing wines in France designed with the international consumer in mind. Now U.S. wine consumers will have a broader range of original and accessible quality French wines. Vin de France wines will be available at different tiers of pricing to appeal to a wider population of wine drinkers." said Bruno Kessler, president of ANIVIN DE FRANCE. "By establishing Vin de France we can offer more adaptability to appeal to new generations of wine
drinkers."
For the first time, winemakers are permitted to blend the best grapes from different regions in France thus guaranteeing a consistent taste profile from vintage to vintage. The wines can be either a single varietal or a blend and can show both the grape/s and the vintage on the label, along with the brand and country of origin. With three price points ? entry, mid, and premium ? Vin de France winemakers showcase the savoir faire of France, but also benefit from a freedom from regulations like their New World counterparts, allowing them to produce innovative and exciting wines.
"For the vintner, Vin de France wines offer the opportunity to use their resources in ways to create new expressions of wines. This development is an important direction in winemaking in France and is important for keeping up the evolution of taste and consumer preferences in wine," said Valérie Pajotin, managing director for Anivin de France. "Yet, still we will offer strong attention and traceability to ensure the quality standards that are the hallmark of French wines."

At exclusive presentations held Oct. 22 in San Francisco and Oct. 24 in New York, Kessler and Pajotin led a panel discussion to explain the new Vin de Francewines to members of the trade and press as part of a U.S. new education and promotion effort. Also participating in the panel: Thierry Coste, president, Cooperative Les Vignerons de Florensac; Laurent Delaunay, president, winemaker, Badet Clément & Co.; and Bertrand Girard, president, Val d'Orbieu.
Vin de France wines represent 25 percent of all exports to the U.S. According to Anivin de France sales of Vin de France varietal wines have more than quadrupled in the last three years.