Winesong 2013 Raises Over Half A Million For Mendocino Coast Hospital Foundation
Northern California's Best Winemakers, among many others, help to raise much needed funds!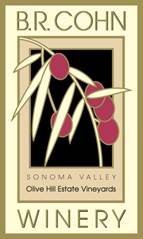 FORT BRAGG, CA. (September 11, 2013) – During an unbelievably warm, crystal clear weekend on the stunning Mendocino coast, Winesong 2013 kicked off with a sold-out insider's view of spectacular Anderson Valley Pinot Noir's at "Winesong and Anderson Valley Winegrowers Association Pinot Noir Celebration" hosted by the Little River Inn. Guests enjoyed Pinot Noir tastings and delicious passed hors d'oeuvres, along with a chance to "talk shop" with the winemakers from the now storied region. Beautifully hand-crafted chocolates were showcased by Essence by Chocolate. About 20 wineries were there including such greats as Goldeneye and Handley Cellars, along with some newcomers such as Witching Stick, Lichen Estate and Frati Horn pouring to a crowd of happy Pinot Noir lovers.
The exclusive Friday evening top bidder reception was held at the beautiful private home of Sharon Kiss and Ken Hollander on a bluff overlooking the spectacular Mendocino Coast. The fare was lovingly created for the special evening from the inspired culinary talents of Margaret Fox of Harvest Market, and included Mediterranean lamb meatballs, Northern California artisan cheeses, a brightly colored, cold vegetable soup, and petite new potatoes stuffed with crème fraîche and caviar. There was also a wonderful raw seafood bar with a dazzling array of fresh oysters and clams. Wines were provided by Masut Vineyard and Winery and Barra of Mendocino. On hand to pour for guests were third generation winemaker, Jake Fetzer along with Martha and Charlie Barra.
On Saturday, over 1200 guests strolled through the enchanting Mendocino Coast Botanical Gardens enjoying food and wine from many winemaking regions. With producers coming from Mendocino, Napa, Sonoma, the Central Coast, Sierra Foothills, Oregon, Washington State, Italy, Chile and South Africa, the tasting was truly a world-class event!
More than 50 fine restaurants and food purveyors from Northern California provided a wonderful variety of culinary fare. There was everything from an uni shooter with sake to bbq pulled pork on homemade potato chips. The performances of acoustic music ensembles throughout the venue completed this stellar and unparalleled event.
The sold-out live auction raised over $500, 000 to benefit the Mendocino Coast Hospital Foundation. This year's "fund a need" lot—specifically to be used to purchase a new ambulance—brought in $116,000 in a matter of minutes! Executive Director Jeri Erickson enthused, "Because of our remote location, it is extremely important that we provide efficient and effective ambulance service. That's hard to do when an ambulance is out of service for repairs. Our service area is over 600 square miles and we respond to over 1800 -911 calls per year! 100% of the funding for our ambulances comes from donations and we are very grateful for the generosity of our Winesong family. We are so thrilled to be able to purchase a new ambulance which is essential to providing expert care and saving lives."
The original 2013 Winesong Art of the Year was an acrylic on canvas piece called, "The Tipping Point" by artist Laura Pope that sold for a record-breaking $8,200. One of the highlights of the auction was a fabulous 10 day "South African Adventure" vacation with a private guide that went for a whopping $18,000. Celebrity chef Bradley Ogden, returning for an encore appearance as the featured chef, donated a dinner and cooking lesson for 10 to be held at his new restaurant, Bradley's Fine Diner bringing in $12,000 to add to the bottom line.
This year's Auctioneers were David Reynolds and DawnMarie Kotsonis and Master of Ceremonies was Narsai David. Monty and Sara Preiser came aboard this year as Co-auction Chairs. Rounding out the auction team were noted Winesong Auction Consultant Norm Roby along with Sid Garza-Hillman.
Erickson added, "Next year we will celebrate our 30th year of Winesong and we can't wait to pull out all the stops!"
Winesong is produced by Mendocino Coast Hospital Foundation, a non-profit organization dedicated to raising funds for the Mendocino Coast Hospital. Its mission is to help the small rural Hospital provide the best possible medical care to residents as well as the many visitors to the Mendocino Coast. Winesong-generated revenues have enabled the Hospital to purchase chemotherapy equipment, portable ultrasound machines for the Emergency Room as well as a state-of-the-art Diagnostic Imaging Center. www.winesong.org