Napa Valley Grapegrowers' 6th Sold-Out Harvest STOMP Event Celebrates Napa's 2013 Harvest
675 Napa Valley Wine Aficionados Kicked-off Harvest Season at Trinchero Family Estates
August 28, 2013
PRESS RELEASE
NAPA, Calif. (August 26, 2013) – Napa Valley Grapegrowers' (NVG) 6th annual Harvest STOMP on Saturday, Aug. 24 allowed grapegrowers, wine lovers, and locals to mingle "cowboy style" at Trinchero Family Estates' property in St. Helena. The sold-out event hosted 675 guests, which garnered a waiting list of more than 100 people and raised over $600,000 to continue the NVG's work to preserve Napa Valley's vineyards. STOMP is the NVG's annual food and wine gathering for Napa Valley wine enthusiasts to celebrate the upcoming harvest season and support the NVG's efforts.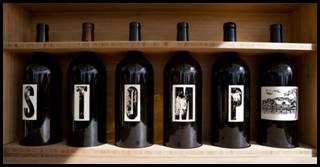 Bob Torres, chair of this year's event, transformed the Trinchero Family Estates property by creating an authentic western atmosphere with design elements that wowed attendees, including a hay "coliseum" of over 4,500 bales of hay that completely enclosed the party. Lounges, a saloon, and even the main stage features were all constructed of hay, and servers poured wine wearing boots and cowboy hats.
Family-style cuisine included wood-fired tostadas, oysters on the half shell, and a pit master grill. Other festivities included live music by Rodeo House and the evening's headliner, Platinum Groove, had attendees dancing throughout the evening.
Additional STOMP activities included an "Instant Cellar" raffle with a chance to win a tour through Torres' legendary cellar, as well as a live auction featuring exclusive Napa Valley wines, excursions, and opportunities to explore historic vineyards and make your own personal barrel of wine (25 cases) wine from the fruit.
A highlight of the evening is always the "Fund-a-Need" program, which raises money for the NVG's Farmworker Foundation. To date, the Foundation has educated over 4,000 vineyard workers and their families through workshops, training programs, English classes and the successful Día de la Familia event. The Fund-a-Need alone brought in almost $350,000 to support this important work.
Tickets for STOMP sell out within days of the announcement. STOMP 2014 tickets will be available in May 2014 on the Napa Valley Grapegrowers' website: www.napagrowers.org.
About Napa Valley Grapegrowers
The Napa Valley Grapegrowers is a trade organization that has played a vital role in strengthening Napa Valley's reputation as a world-class viticultural region for over 39 years. Its mission is to preserve and promote Napa Valley's world-class vineyards. NVG represents over 650 Napa County grapegrowers and associated businesses. For more information, visit www.napagrowers.org.