California Association of Winegrape Growers (CAWG) Issues Statement on U.S. Senate Passage of S.744
June 27, 2013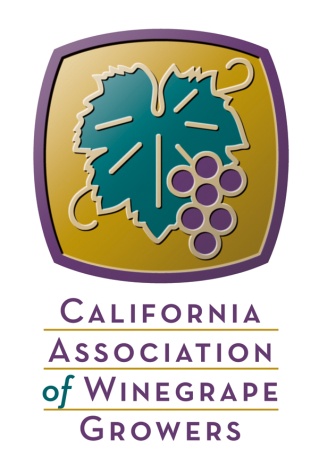 Sacramento, Calif. – California winegrape growers applaud today's final vote and passage in the U.S. Senate of S. 744. The decisive 68-32 vote to pass S. 744 represents a major step forward to enact landmark immigration legislation.
"Each year that we fail to resolve our nation's dysfunctional immigration policies, California winegrape growers are pushed closer to the brink of disaster," said John Aguirre, CAWG president. "It is a welcome relief to see the Senate overcome gridlock and pass a balanced, comprehensive bill that is good for growers, farmworkers and California communities."
Aguirre added, "We now look to the House of Representatives to respond in kind by passing a comprehensive solution."
CAWG represents the growers of more than 60 percent of the gross grape tonnage crushed for wine and concentrate in California. The statewide association provides industry leadership to advocate for public policies, research and education programs, sustainable farming practices and trade positions to enhance the business of growing California winegrapes. For more information about CAWG, visit their Web site at www.cawg.org.