Third Generation California Vintner Cheryl Indelicato Makes Strides in the Fight Against Breast Cancer
June 18, 2013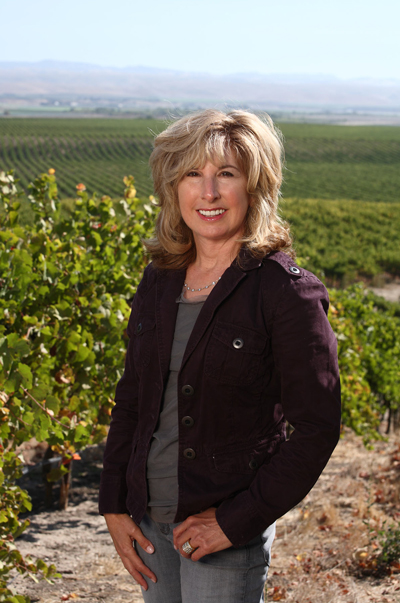 NAPA, CA (June 18, 2013) -- Cheryl Indelicato, third generation California vintner, will lead Team HandCraft in the 3-Day 60 mile Susan G. Komen Walk for the Cure in San Francisco on June 21-23, 2013 as part of an expanded initiative by HandCraft Artisan Collection wines to support the fight against breast cancer. The San Francisco Komen 3-Day raises millions of dollars to fund national research and provide services to uninsured and underinsured women in the San Francisco Bay Area. Komen is currently the largest non-profit funder of breast cancer research outside of the federal government.

The June event will be Cheryl's third 60-mile 3-Day in less than one year. "The walks are a way for me to make a personal difference in the fight against breast cancer," said Cheryl. "I am also very proud of the fact that my family and HandCraft wines have contributed over $100,000 to support breast cancer research, prevention and awareness. This cause has been very dear to my heart ever since my days as a Registered Nurse," continued the vintner.
Cheryl will sponsor two HandCraft employees to join her and Team HandCraft on the walk this year. Interested winery employees were invited to submit as essay about why they are inspired to walk for the cure and how they will train for the journey. "I am looking forward to sharing this remarkable and life changing experience with two of my colleagues," continued Cheryl. "The spirit of teamwork and community involvement the 3-Day is unlike anything I have ever experienced."
Team HandCraft will also participate in the Komen SF Bay Area 5K Race for the Cure that takes place along the Embarcadero in San Francisco on September 29, 2013. Last year, 42 friends and family from the winery participated in the race and this year the winery expects to double that number. "I am thrilled that everyone at the winery is behind Team HandCraft and our initiatives to increase awareness and early detection of breast cancer, a treatable and beatable disease," said Cheryl. To experience the 3-Day "virtually" along with Cheryl and Team HandCraft visit www.facebook.com/HandCraftWines.

About HandCraft Wines
HandCraft Artisan Collection wines are crafted by DFV Wines, a family-owned California winery founded in 1924. Three generations of the Indelicato family have guided grapes from vineyard to bottle. DFV wines are steadfastly committed to producing and representing wines of the highest quality in accordance with sustainable winegrowing practices. Launched in early 2012, the HandCraft Artisan Collection celebrates Cheryl Indelicato's California home and Italian heritage. For more information about HandCraft Artisan Collection visit www.handcraftwines.com or find HandCraft on Facebook.
About Cheryl Indelicato
Cheryl Indelicato is a third generation California vintner and the inspiration behind HandCraft wines. She has served as president of Monterey County Vintners & Growers Association (2009, 2010) and as director of the Wine Institute, Monterey Bay as well as being active in organizations that benefit local communities. Cheryl was chosen by her fellow vintners as the smiling face on a billboard, welcoming visitors to the Monterey wine country, which is where she makes her home with husband Claude Hoover and their son Dominick. As a registered nurse, Cheryl witnessed the pain and suffering caused to individuals, family and friends by breast cancer. She is committed to raising awareness and making a meaningful contribution to the fight against this disease.