A. Hardy USA Celebrates 20th Business Anniversary
May 22, 2013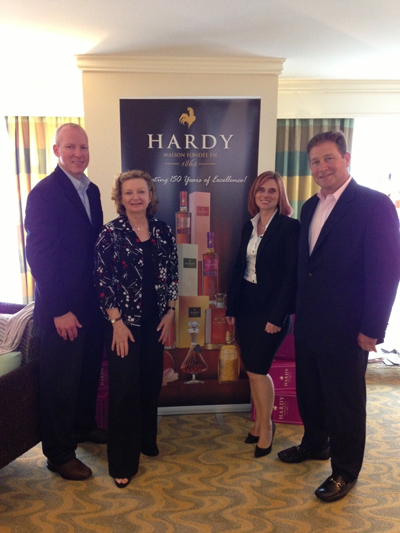 A. Hardy USA, Ltd., an Illinois-based national liquor and wine importer and national sales and marketing agency, is celebrating its 20th business anniversary this year. In 1993, Bill Walsh and Mark Levinson combined their extensive industry experience to establish A. Hardy USA in the Chicago area. After Walsh retired several years ago, Levinson has significantly grown the company's portfolio, added personnel and expanded the sales force. Twelve full time employees and twenty brokers across the country, each serving a specific market, comprise A. Hardy USA's personnel roster.
The company's rapid growth is impressive. "When A. Hardy USA was formed two decades ago, our plan was simply to promote a group of products with A. Hardy France products as our flagship brand," said Levinson. "Just a few years later we expanded our offerings to include premium cognacs, scotches, brandies, cordials, champagnes, tequilas and wines." The company's extensive portfolio now includes popular brands such as Thatcher's Organic cordials and vodka, Rum Chata, Extase, Joseph Cartron liqueurs, Skinos Greek liqueurs, Fratello hazelnut liqueur, Serata Amaretto, and several old Scotches and rare products dating back to the late 1800's.
"Our product line contains unique items that are appreciated by connoisseurs across the country," says Levinson. "Consumers are drinking better quality products which has resulted in a greater demand for our brands." Hardy Cognac has experienced a 20 percent increase in sales this year. Levinson notes that A. Hardy France is celebrating its 150th birthday this year.
For additional information about A. Hardy USA products write to: A. Hardy USA, 1400 Touhy Avenue, Suite 120, Des Plaines, IL 60018. Call 847-298-2358 or view the company's web site at: www.ahardyusa.com.