Where Wine and Tourism Can Meet
A new conference looks at potential synergies between the two industries.
I just attended the second year of the Wine Tourism Conference, which was held in Santa Rosa. The two-day program was primarily focused on potential ways that wineries and tourism associations—including destination management companies, hotels, concierges, travel agents, tour guides and regional wine boards—can work together and was attended by approximately 230 guests, according to organizer Allan Wright, owner of the Red Lodge, Montana-based Zephyr Adventures adventure tour company. The first conference was held last year in the Napa Valley.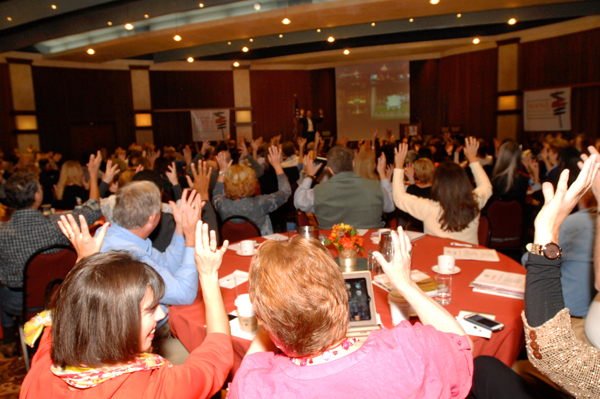 The bulk of the conference was focused on developing synergies between different facets of the wine business.
The program was a mix of breakout seminars, networking opportunities, wine tastings and speakers. It attracted a fairly diverse group of attendees within these groups. There were, surprisingly, few restaurant or bar operators, chain restaurant operators or journalists. It seemed to be, in a dynamic way, a conference and forum for interaction in our business that is ripe for further development. Some of the initial discussions, focused on how members of the wine and tourism communities could best work together, were exciting and informative.
Wine industry idea-factory Jean-Charles Bossiet kicked off the keynote speech by saying that our business might benefit by being as creatively inspired as the travel business has often been. Founder Wright said one on the main goals of the gathering was to help wineries, particularly small ones, drive more business to their tasting rooms and estates. As he related, much wine is still sold at the cellar door, and even greater qualities might be made available to the wine-focused consumer if local tourism entities were more closely involved in promoting the wine industry. Wright also noted that this year's conference might have been different than last year's as organizers and attendees, in his opinion, had a better idea of what they wanted to address. As a result, he said that this year's group was better able to prepare speakers.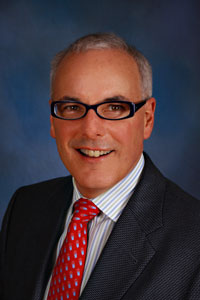 Ray Johnson, director of Sonoma State's Rohnert Park-based Wine Business Institute program said he hoped that local industry leaders would work more closely together.
Ray Johnson, director of Sonoma State's Rohnert Park-based Wine Business Institute program said that it was essential to enroll local leaders, in other communities, in order for many producers and wine executives to have success in promoting the wine industry. Attendees like Scott Clifton, director of sales at Celebrity Cruises, added that he was interested in attending because many of his company's ships have wine-themed cruises, which recently have also focused on local California regions such as Paso Robles.
Cutting to the Chase
Some of the most informative pieces of the conference were the breakout sessions, led by different industry personalities. One of the best was the winery-focused sessions, which divided winery representatives into groups to brainstorm how to drive more business to their operations. Concepts for new business were invented during the sessions with the themes of how to incentivize staff, hold not-to-be-missed events, work with local tourism boards and restaurants, partner with like wineries and make the winery-visit experience unique (among others).
Some of the wineries, who participated in this discussion, said that many in their own marketing departments needed to focus more on the bottom-line experience of their customers. Several mentioned tasting rooms that wouldn't accommodate customers after 4:45pm as staff wanted to head home. They also noted faithful customers who praised the fact that staff, at some wineries, was selfless in staying after hours to pour for them. This level of job commitment often resulted in solid sales, both on the spot and long term, according to many of the winery representatives.
Several winery executives also noted that free staff training seminars in restaurants are a great way to support their brands as well as their top on-premise partners. A handful noted that there are also less traditional ways to work with great chefs in order to promote their wines. A winery from Santa Cruz noted that a handful of local producers often held open-air tastings in downtown parking lots with food trucks, where many consumers biked in for a meal and everyone paid for consumption by the glass and to-go plates.
Other ways to drive winery profits included partnerships with key, non-profit organizations and focusing on other major activities in which different producers' customer bases are interested. One executive noted that there were always "check-the-box options" on evaluation forms at her winery about some of the more common areas of consumer interest, but they never included fly fishing. When the winery in question realized that a lot of their members and visitors were avid fly fishermen, they held a series of themed successful events focused on attracting them and involving them in winery activities.
Another great seminar was moderated by Colby Smith, executive director of the Concierge Alliance of Napa Valley & Sonoma, an association for Napa and Sonoma Valley concierges. She shared insights from a panel of high-profile San Francisco- and Napa Valley-based concierges about their best practices for wineries, tour guides and operators to interface with them. One of the key issues they focused on was how guest-focused they often were during their work days: in that they may often have a line of five guests waiting to speak to them while a winery or restaurant may be trying to reach them on the phone.
The concierges on the panel also stressed the importance of flexibility and accessibility on behalf of their winery, tour guide and restaurant partners. They also noted that they shared a certain level of comfort in sending guests to properties which they knew well, which for them probably means having had more than a bottle of wine to familiarize themselves with the estate in question. They noted that it is key for wineries to be patient with concierges in terms of when they can come out and visit wineries and progressively responsive in reporting back about how hotel guests have enjoyed their experience when they do send visitors to their wineries.
Several concierges also noted that they were often on the phone, or emailing, immediately after sending key clients to wineries and would always be thankful for quick feedback. Several also said that they really appreciated being thanked for their services: to the extent that one noted that the "number of times one is thanked a day is an indication of how well you are doing your job." Several winery attendees also said that they often did more than verbally thank concierges; they often invited them to dinner, sent wine or offer them local spa treatments.
The concierges, and many of the wineries, also noted how important it is for host producers to make the guest tasting visit unique, personalized and special. Many consumers want to go above and beyond the traditional tasting experience by having the winery chef come by to greet the table or having the winery put out personally themed pictures for a couple celebrating a special occasion.
Other exciting synergies discussed were how to better incorporate transit options within wine country visits. This could include shuttle buses in wine country towns, transit to wineries or the elimination of drop fees on rental cars for those visiting far-reaching wine areas. In addition, several wine country tourism commissions said that greater inclusivity of all producers in their wine trails, not just official members, might help to boost overall tourism and greater consumer understanding of different regions. It is something that has rarely been done in most U.S. wine producing regions and might yield some serious benefits.