Envolve Winery Launches "Real Men Drink Pink" Campaign for Breast Cancer Awareness
October 08, 2012
Sonoma, CA – October is National Breast Cancer Awareness month and Envolve Winery will be promoting their campaign "Real Men Drink Pink" to help raise awareness and funds. Proceeds from every bottle of 2011 Envolve Sonoma Mountain Rosé will be donated to Sonoma Valley Hospital Foundation who offers free mammograms in the month of October. Envolve Winery is encouraging people to drop into the new tasting room, or purchase online at www.envolvewinery.com using a discount code (RMDP2012) offering a $5 discount per bottle.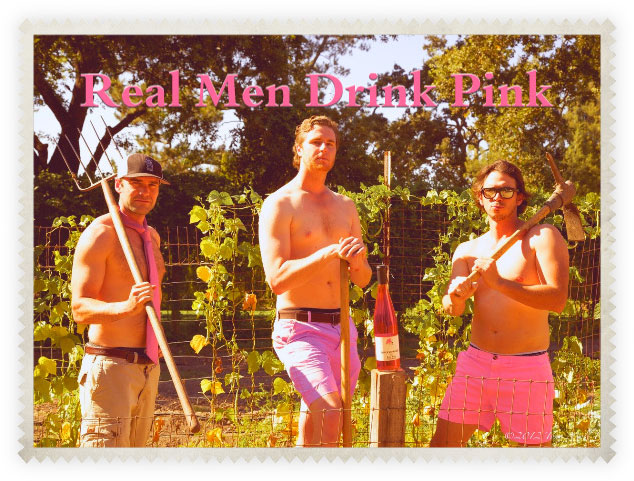 On October 20th, Envolve Winery will be hosting a"Real Men Drink Pink" event that will be the culminating event of the month-long promotion. Envolve is collaborating with A Savvy Event to style the affair with "pink" as the center focus. Highlights will include the 2011 Envolve Sonoma Mountain Rosé, and sparkling cocktails made with Envolve NV Brut and the French fruit liqueur Combier. Drinks mixed by Danny Ronen, renown local spirits educator and Director of Sustainable Programs for Kathy Casey's Liquid Kitchen, showing that even pink drinks can be manly.
The event will feature a live DJ, food by local purveyors Murphy's Pub and Restaurant Rudy, and a raffle with prizes donated by local businesses. The event is $40 for general public, and free for breast cancerfighters and survivors. Only 100 tickets are available and proceeds from the event will be donated to SVHF. Ticket sales are through Eventbrite.com, where people can also make cash donations to SVHF: http://paperless.ly/Vqexmc
Location:
Envolve Winery Tasting Room
"Vine Alley" in Sonoma Court Shops
27 E. Napa St., Ste. A
Sonoma, CA 95476
Envolve Winery was started in 2008. The wines are Sonoma appellation driven, made by 3 great friends, with a sustainable, organic and biodynamic farming approach. Partners Mike Benziger, Danny Fay and Ben Flajnik believe wine is made in the vineyard, and more natural philosophies produce better quality wines.
A Savvy Event is the premier Sonoma event planning and design company specializing in planning and designing weddings, birthday parties, showers, anniversaries, social and business events. Located in the heart of wine country, Kelly McLeskey-Dolata founded A Savvy Event with a great love and keen eye for all things beautiful, fun, unique, creative and detailed. A Savvy Event believes every milestone in life should be celebrated!